The Second Mile
reviewed by Russ Breimeier

Copyright Christianity Today International

2003

1 Mar

COMMENTS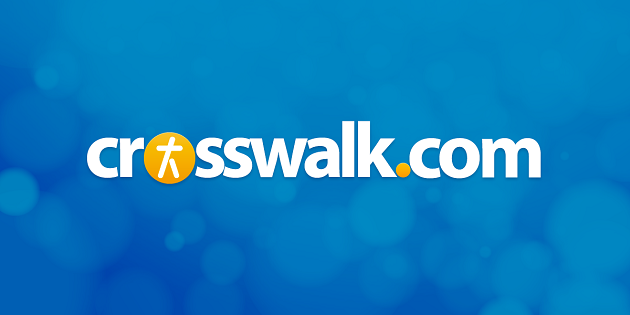 Sounds like … soulfully delivered Christian pop, as though Michael Bolton or Al Green sang the pop sounds of Newsong or 4Him
At a Glance … Russ's vocals are amazing, and there are a few special tracks, but most of The Second Mile is unremarkable Christian pop
There's more to the title of Russ Lee's sophomore album than a simple reference to his solo career. Its primary inspiration is a quote from Oswald Chambers: "Defining Christianity is portrayed not in the first mile of service, but in the second." This understanding of love-inspired grace and extra effort helped fuel the creation process for the soulful singer best known for his days with vocal groups NewSong and Truth. The Second Mile is his first project with newly formed Christian Records, as well as the label's first full-length project from one of their artists.
For those who haven't heard Russ sing, he's not described as soulful just because he has a fluid voice. He ranks with esteemed talents such as Bob Carlisle, Michael Bolton, Clay Crosse, Curtis Stigers, and Paul Carrack (who originally sang "The Living Years" with Mike + the Mechanics before Russ covered it on his own album, 2000's Words in Time). However, none of those guys can pull off a convincing Al Green imitation like Russ can. Just listen to the Motown-inspired pop of "Rainbows." It does Al Green and Marvin Gaye proud with a song that promotes racial harmony, reminding us to value people as God values us. The '70s funk-inspired "Some Kind of Power" also features a slick soulful edge with a bluesy melody, a troupe of backup singers, and an annoyingly over-modified electric piano.
The upbeat acoustic pop song "Above the Noise" has an especially enjoyable classic sound to it that recalls the sophisticated jazz-inspired pop of Joe Jackson or Charlie Peacock. With a different vocal production and a sweet trumpet solo, it's a rather insightful look at making our worship and Christian life rightly motivated, not merely an empty routine: "I want a heart that hears You whisper / I want these eyes to see Your plans / I want a song that holds to something that's beyond these human hands." Beginning with an upbeat groove reminiscent of Michael W. Smith's I'll Lead You Home album or Peter Gabriel's Us, "New Kind of Love" begins with promise, and evolves into the Christian pop of 4Him or Newsong with a few impressive sparks of rock arrangement.
Ah, if only Russ had truly gone the extra mile on this album and tried different sounds and classic styles on the other seven tracks. As well as he sings these songs, the remainder are unremarkable Christian pop in the style of Newsong, 4Him, Bob Carlisle, and Clay Crosse. The upbeat "We Belong to Christ" reminds us to rely on Jesus for comfort and strength, as does the bouncy pop ballad "Guiding Light" from Christ's perspective.
Then there's the endless string of pop ballads, which sound like so many other previously recorded Christian pop songs. The first single, "Love Is a Cross," describes love as sacrificial, using the ultimate example of Jesus. Written by producer Regie Hamm (Daily Planet, Clay Crosse) with Joy Williams and Jesse Butterworth (of Daily Planet), it's just not up to par with their best work: "Love is a cross, love let it be / Love is saving you, and love is saving me / The blood and the nails, a body so bruised / A holy heart was broken, that's how he chose to prove that love is a cross."
The frustration with songs such as these is they're often inspired by personal events and the artists intend to say so much more, yet they resort to common lyrical clichés. Consequently, the songs all express the same thing. This applies to the title track (which sounds a bit like Ray Boltz's much better "Thank You") and "How Can I Help but Sing" (which is a response to all that God has done). "Suddenly" comes from the recent Left Behind II soundtrack (well, one of the four, at least), so you can rightly imagine that the title refers to the swiftness of Christ's Second Coming. Slightly better is "The Prodigal," inspired by Franklin Graham's story as told in Ruth Bell Graham's recent book, and also a reflection of Russ's own years of rebellion and substance abuse.
Producer Regie Hamm has proven himself on past recordings (most notably Daily Planet's debut), so it's a little surprising that The Second Mile sounds comparatively lackluster. It's certainly not badly produced, but it does lack the polish and vibrancy of Russ's solo debut and his albums with Newsong. Unfortunately, simplistic and routine Christian pop like this relies most on the quality of the production and the performance of the artist. If only the quality of the songwriting (to which Russ largely contributed) and the overall sound matched that of Russ's fabulous voice, which is generally the only thing that warrants a recommendation here. Though Russ Lee does successfully try out a few interesting song styles, there's just not enough here that warrants journeying The Second Mile.