The TunnelRats
reviewed by Andree Farias

Copyright Christianity Today International

2004

1 Mar

COMMENTS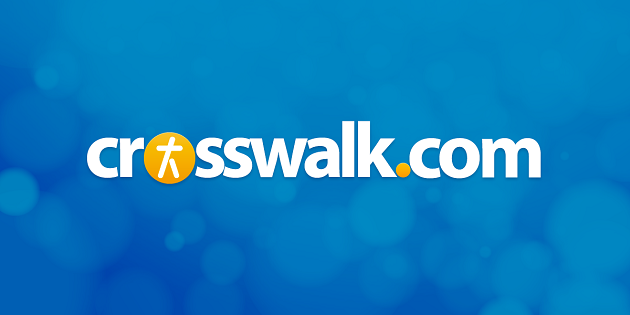 Sounds like … cerebral hip-hop groups like Jurassic5 and MarsILL, plus the fun-based approach of L.A. Symphony and pre-Elephunk Black Eyed Peas
At a glance … the deft fusion of well-produced beats and bulletproof lyricism deem this an early contender for best hip-hop album of 2004.
Track Listing
Born Again
True Underground
What You Got
Herstory
Let the Light Through
Never the Less
We Just Roll Deep
Planet Dok
Disposable
Misunderstood
Typical Tunnel Rat Topic (A)
Road to Success
Forever Yours
Point Taken
Slow Your Roll
My Name Is Griffin
Burn
Typical Tunnel Rat Topic (B)
Behind Closed Doors
Still Standin'
Dax. Jurny. Elsie. Macho. Jamie. Raphie. Propaganda. Zane. Jermz. Sev. Griffin. Dert. Peace. Donavan. Dokument. Who in the world are all these people?
Permit me the pleasure of introducing you to The TunnelRats. This ethnically diverse, West Coast-based hip-hop conglomerate started in 1993, and has since served as the launching platform for many talented emcees, producers, visual artists, and a host of critically acclaimed releases. The main reason you may have never heard of them is their underground roots and their persistence in staying that way. They choose to remain "local" to more effectively further their calling, rather than bowing to corporate leviathans who might suppress their artistic potential and ministry reach.
If you've never picked up a TunnelRats album before, I can't blame you—whether that stems from a natural aversion toward graffiti art depicting sharp-toothed rodents (tunnel rats, get it?) or an indifference toward indie hip-hop. In general, the crew's music differs greatly from that of the chart-chasing darlings of today, or even the more straightforward, poppier acts within Christian music. Never ones to cater to the masses, the Rats' ranks have almost doubled since 2001's Tunnelvision, a growth that has rendered this new CD's scope and complexity more sonorous and menacing than their previous releases.
But why release a self-titled album after more than a decade in the game? The move certainly seems unexpected, especially at a time when the once full-fledged label Uprok has become but a mere imprint of its parent company (BEC), and little-to-no promotion has gone into the endeavors of any of the label's artists. A shame, really, considering that this heterogeneous crew features some of the most proficient wordsmiths and beatmakers in underground hip-hop today, faculties that shine copiously throughout the album's 20 rock-solid compositions.
Start with "Born Again," a celebratory, joyous banger awash in computerized bloops and a faith-filled hook that can be interpreted as the Rats' mission statement: "I am born again, I was born to win/I keep the fire in my soul for the greatest story ever told." The track features almost the whole crew, with members taking turns at the mic. "We Just Roll Deep" follows a similar vein, a group effort with Timbaland-ish beats, Latin congas, and bassless, metallic kicks; the rhythmic bed proves highly conducive to the emcees' syllabic, Jigga-styled flows. The ladies of Tunnel Rats deliver astounding doses of female bravado on the Escalade-worthy "Herstory," a cut that sees the three-way punch of Jamie, Elsie, and Zane articulately eschewing man's objectification of women—all the while standing up for their love of hip-hop.
Beatsmith Dert, one of the youngest Rats, is quickly becoming a key figure in the ranks. While pairings and emcee combinations are featured throughout the record, he single-handedly proctors and doctors almost every track in the set, with Raphi and Jermz assisting with production on scattered cuts. The beatmeister has matured a lot since his debut, and he makes no qualms about his more mainstream approach this time around. Whether it's the crazy, irregular beat in "Slow Your Roll," the Timbo-channeling New Breed cut "Road to Success," or the whimsical, piano-accented "Typical Tunnel Rat Topic (A)" & "Typical Tunnel Rat Topic (B)" (about the maladies of the church), Dert never misses a beat rhythmically or figuratively.
Both "Never The Less" and "Planet Dok" are a departure in the way they're produced, employing Dre-inspired rhythm tracks and Eminem-esque string sections. The Raphi-produced numbers are equally on-point, although they can be slightly more underground in feel (Sev Statik's "Burn"), Latin-infused (the worshipful "Forever Yours"), or even Eurythmics-informed (the synth-pop-ish "Point Taken").
And that's only about half the tracks. There are so many other cadenced nuances and quotables on this album, the most impressive, filler-free disc I've heard since last year's Backbreakanomics from marsILL. If you've never given hip-hop this edgy a chance, I encourage you to pick up The TunnelRats and be challenged. This is the group's definite magnum opus, an effort where not only lyricism and scintillating rhythms collide, but where also faith and an unflinching heart for ministry resound with more clarity than ever before.