The Washington Projects Return with Resistance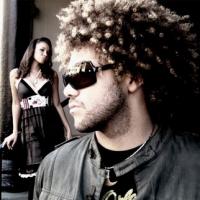 Artist: The Washington Projects
Title: Commanders of the Resistance
Label: Independent
Following a few years of label woes, two thirds of the popular Souljahz are back now as The Washington Projects. Brother and sister Je'kob and Rachael Washington are back putting out the same message of hope and flying right under a new label.
I was a big fan of Souljahz so I came with great anticipation, but found The Washington Projects to be a bird of a very different feather. That is neither good nor bad, as the Washingtons are entitled and encouraged to morph and grow like everybody else. If straight-up hip-hop is your thing, you're gonna like Commanders of the Resistance, but I miss the Latin-R&B groove that gave Souljahz that extra element of richness.
Rachael's spun-sugar vocals open up the disc with "Move," over repetitive samples and broad lyrics that cover a wide array of topics: substance abuse, domestic violence, race, and more. Je'kob's flow is tight but the track tries to cover too much and offers little that is fresh. Club track "Diamonds" is full of bravado and more of that nimble spittin'. The first track to really grab my attention is the melodic, worshipful "You Are My World," featuring Je'kob's warm vocals and percolating effects. His buttery tones are right up front on "Love Is Like an Ocean" as well, and working well with the repeating samples and layered vocals.
"She Can't Love You" features Rachael upfront on the R&B-flavored love-me-not-her lyrics, and she's radio-ready but the track lacks energy. Things do look up on the hook-infested relationship song "Zephyr Wings," its layered vocals and poppin' rhythms irresistible. It is followed by another sweet cut, the beautifully-arranged "(Interlude) Deliverance." Starting simply, with Je'kob singing prayerfully over Latin-flaired acoustic guitar, sparse bass chords pick up the rhythm before further instrumentation slowly fills in below his passionate plea for Presence.
Several very radio-friendly tracks round out the debut, including "Time," a buzzy call to use our time redemptively, and "Crazy," a techno-laced declaration of intention. Love song "I Will Stay with You" flows smoothly, with a heavy urban orientation, and quiet electric guitars propel Rachael's tight flow and Je'kob's smooth vocals over the melodic "If I Can't Have You."
Sparkling keys close out the outro "Tired of Livin'," and you're left with mixed feelings. Friends of Souljahz may be disappointed, but hip-hop lovers will find things to like on Commanders of the Resistance.




© 2007 CMCentral.com. All rights reserved. Used with permission.



Visit CMCentral.com now and join the single largest online community of Christian music fans on the internet. CMCentral features daily music news, exclusive interviews, album reviews, weekly devotions and feature articles written by some of your favorite Christian artists, and much more. CMCentral is also the home of the most popular Forum for Christian music fans that you'll find anywhere on the Internet. Come see what all the buzz is about!