The Wonderful Cross
reviewed by Russ Breimeier

Copyright Christianity Today International

2002

1 Feb

COMMENTS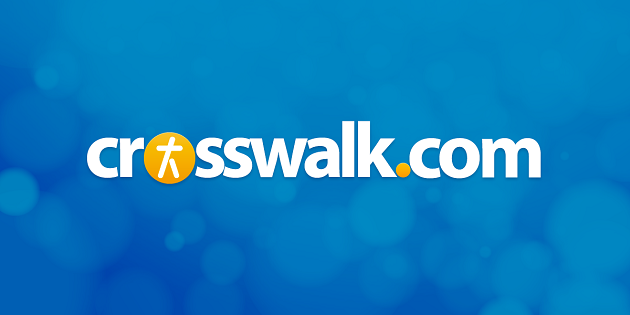 Sounds like … a collection of modern worship songs from favorite worship artists such as Matt Redman, Phillips Craig and Dean, Delirious, and Tim Hughes
At a Glance … this album is all previously released material from the last few years, but it's a helpful resource for anyone wanting modern worship music for Lent, Good Friday, and Easter.
This is the newest compilation from Worship Together, a terrific worship label and Web site resource for finding the latest in modern worship music. Many of their albums are compilations of live worship material, primarily not found on any other albums and most from UK worship leaders. Worship Together also has released sampler compilations before, completely comprised of previously released material from other albums. Revival Generation: I Could Sing of Your Love Forever is a prime example, featuring then-recent tracks by Delirious, Matt Redman, and the Passion series. The Wonderful Cross is the same thing, almost completely comprised of songs from worship albums released in the last year or two.
If you have the most recent albums from Matt Redman, Chris Tomlin, Phillips Craig and Dean, and the worship collaboration All Around the World, then there's nothing new here for you. If, however, you're just getting introduced to worship music, there's a lot of good stuff to be found on The Wonderful Cross. The producers have culled a lot of tracks that have a similar European modern-worship sound. Delirious's "Message of the Cross" is the most dated-sounding, at close to 10 years in age. What's more, most of these songs are not extremely well-known. Those who know modern worship only by WoW Worship, I Can Sing of Your Love Forever, and Songs 4 Worship have probably not heard any of these songs. "You Are my King" (taken from Phillips, Craig and Dean's Let My Words Be Few disc) is a minor worship classic that features the same classic words from a familiar hymn: "Amazing love, how can it be? That you my love should die for me?" Matt Redman's "Once Again" is one of his best songs, and his version with Tim Hughes from All Around the World appears on this album. I especially love the confessional lyrics that call attention to the price that Christ paid for us. Sarah Sadler covers Stuart Townsend's "How Deep the Father's Love for Us," a beautiful testimony of Christ's saving power that sounds like a classic hymn. The title track by Chris Tomlin (and also featuring Matt Redman) is another favorite of mine, merging a strong praise chorus with the hymn "When I Survey the Wondrous Cross."
In case you haven't noticed, there's a common theme to all the songs on this disc, and that's what ultimately earns a recommendation from me. The Wonderful Cross is packed with songs that are perfect for the Lenten/Easter season. As a worship leader myself, I know that this can be invaluable to worship teams looking for something new to introduce to their seasonal church services. The tracks are all first rate, and though they feature modern production values, they translate well to solo piano or guitar and small bands. Enjoy the music if you've never heard these songs before, and use it as a resource if you're looking for the Passion week hymns of tomorrow.