Thirsty
reviewed by Andree Farias

Copyright Christianity Today International

2007

1 Jul

COMMENTS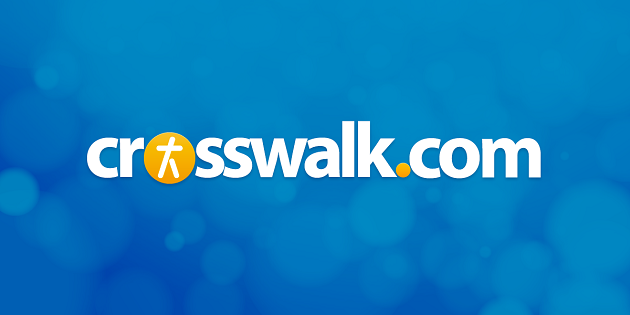 Sounds like … Fred Hammond, Donnie McClurkin, Byron Cage, Donald Lawrence, and other big-name exponents of contemporary gospel.
At a glance … Thirsty is not the career-defining project that was promised, but it's still a slick, well-performed contemporary gospel disc.
Track Listing
Magnify

Power

Possess the Land

Shout Unto God

Praise Him in Advance (Intro)

Praise Him in Advance

Worshipper in Me

Thirsty

Thirsty (Reprise)

Place of Worship

In the Garden

Never Would Have Made It

Rivers Flow
Verity Records is banking on Thirsty, Marvin Sapp's seventh album, to be the singer's album-to-beat. The company's so excited, that it even sent out water bottles with custom Sapp labels to select media outlets.
For an album that is being billed in part as a praise-and-worship effort, the Sapp-centrism is strange. The preacher-turned-singer certainly knows a thing or two about singing God's praises, beginning with his tenure fronting Commissioned all the way through his acclaimed solo career. But until now, Sapp had yet to record a full-blown worship set, opting instead for mixing contemporary gospel with '80s R&B influences.
Though not really a departure, Thirsty attempts to combine those earlier influences with this newfound spirit of praise. Sapp enlisted Israel & New Breed's music director Aaron Lindsey to produce the album, which was recorded on location at Grandville, Michigan's Resurrection Life Church. For vocals, he hired Stellar Award winner Myron Butler & Levi, whose choral flair bears enough pizzazz to bring on the praise. Martha Munizzi and Lindsey even co-wrote the fiery opener "Magnify," an outstanding call to worship.
While star power, virtuosity, and a knockout horn section are helpful, effective worship albums are first-and-foremost congregational—singable, personable, immediate. These qualities are missing from a good chunk of the performance-oriented Thirsty. This approach only belies the impact of tunes like "Shout Unto God" and "Praise Him in Advance," two fine, praise-filled examples that are obscured by longer, more meandering motivational pieces ("Never Would've Made It," "Thirsty").
Taken individually, these are earnest, inspiring renditions, but they affect the coherence of Sapp's overall "liturgy." The service starts with God, and then it's about us, only to switch back to God, and then back to us again. The saints aren't funneled into a place of worship proper, but rather jerked about through a variety of themes, movements, and stylistic shifts. This across-the-board approach may work for the adventurous, but those accustomed to just good, old-time church may find Thirsty to be a rather mixed bag.
© Andree Farias, subject to licensing agreement with Christianity Today International. All rights reserved. Click for reprint information.