This Is Your Life
reviewed by Andy Argyrakis

Copyright Christianity Today International

2002

1 Jan

COMMENTS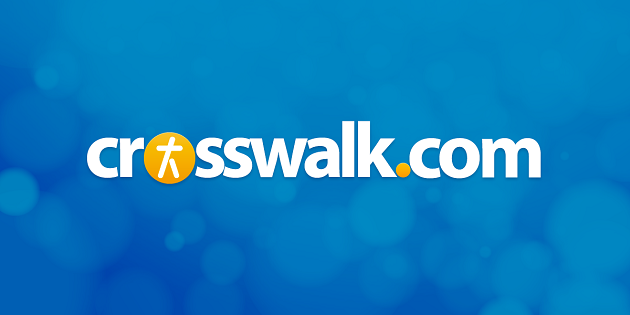 Sounds like … slick dance pop reminiscent of Destiny's Child, En Vogue, Mary Mary, and TLC.
At a Glance … Out of Eden's latest combines dance-floor grooves, a bit of rhythm & blues, and even a smattering of smooth urban gospel.
It's been two and a half years since we've heard from these queens of dance pop in Christian music, but that's because Out of Edenhas been taking a breather from their whirlwind career thus far. The Kimmey sisters (Lisa, Andrea, and Danielle) have literally grown up in the spotlight, beginning their trek to stardom while in their teens, releasing the best-selling Lovin' the Day, More Than You Know, and No Turning Back during the 1990s. They've toured with a wide variety of artists, opening for the likes of dc Talk, Geoff Moore and the Distance, The World Wide Message Tribe, and Crystal Lewis, proving their music breaks down genre and cultural walls. Amidst all of their national and even international travels, the lovely ladies racked up a huge fan base, which propelled them up the singles and album charts on numerous occasions.
This is Your Lifecertainly has the potential to reach even greater heights with its fresh beats, superb production, and irresistible grooves. Tracks such as "A Day Like Today" and "Different Now" are instant hits and could fit right next to Destiny's Child or Dream on Top-40 radio. "A Day Like Today" is written from the perspective of someone who's having a bad day-from waking up late, to needing gas before work, to getting pulled over for speeding, which only adds to the tardiness. But the girls put a new spin on such frustrating events, reminding themselves "On a day like today, look up at the sky/ You know life's so amazing/ And I know I will be okay and the sun's gonna shine my way." Following those cheerful words, a rap interlude spices up the song while the trio continuously harmonizes the chorus. "Different Now" speaks of someone abandoning her old lifestyle to live for God. The words are set to a thumping dance beat with a clever placement of sampled marching band instruments continuously looped throughout the bass line. The title cut is one of the more diverse tracks on the record, filled with a variety of outer-space-styled sound effects, a loaded dance beat, and a muffled electric guitar (think Slash from Guns N' Roses playing on Michael Jackson's soulful rock cuts "Dirty Diana" or "Give in to Me.")
On the slower side, Out of Eden sounds more like Anointed, Whitney Houston, or Nicole C. Mullen. Take, for instance, the soothing gospel flavor of "Praise Song," during which Out of Eden admits their imperfections and inadequate feelings when worshiping God: "Lord I don't know how to write a song/ I'm not always eloquent/ Sometimes I get it wrong." However, it's clear they seek out God's grace to bridge the gap between those imperfections and his majesty: "With all my heart, my soul, my mind/ I love you, leave it all behind/ To live my life in awe of you, it's the least that I can do."
Then there's the tender six-minute tapestry "Meditate," which highlights the singers' incredible harmonies and stellar solo abilities. The song is also worshipful, proclaiming "Just sit back and meditate/ On your goodness, your mercy, your grace." Additional words of inspiration are culled from Matt Redman's "Better is One Day" towards the end of the track. Even during the first listen, it's easy to sing along as the ladies belt out, "Better is one day in your courts/ Better is one day in your house/ Than a thousand somewhere else/ I can never do without."
But This is Your Lifehas a few drawbacks as well. At times, the group seems incredibly manufactured in the studio, whether it's with vocal manipulation or overused computer-generated sound effects. "Paradise" borrows liberally from the sound of Destiny's Child's "Jumpin' Jumpin," while "Showpiece" is also filled with an over abundance of artificial tactics, robbing the trio of their glimmering vocal ability. Regardless, Out of Eden is a fantastic alternative to the dance stars of the mainstream world that often have little to say when it comes to substance and even less to wear when it comes to wardrobe. The sisters not only show the strength of family bonding, they also resonate what it's like to be cool in all areas of their lives, while giving all the credit to the Creator who made them that way.