This Moment
reviewed by Russ Breimeier

Copyright Christianity Today International

2007

1 Oct

COMMENTS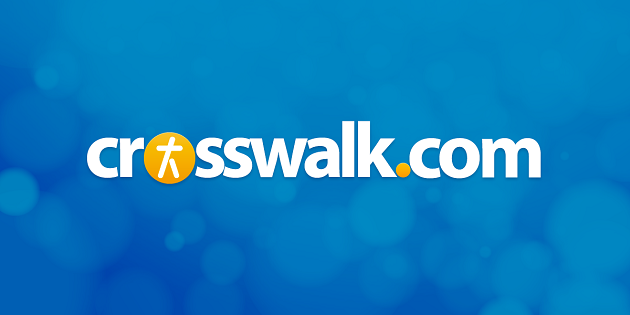 Sounds like … Steven Curtis Chapman's familiar pop/rock blend, which recalls Geoff Moore & The Distance, Michael W. Smith, MercyMe, and Casting Crowns.
At a glance … in many ways, This Moment is a return to form for Steven Curtis Chapman, which is great when his personable songwriting shines brightly, but sometimes too derivative of better material from his glory days.
Track Listing
Miracle of the Moment

Broken

Cinderella

Yours

Something Crazy

Children of God

One Heartbeat at a Time

My Surrender

You Are Being Loved

Definition of Me

With One Voice
It's a myth that 20-year veterans in the music industry have it easier than new artists. As they press forward with new music, it seems there's no way to completely please everyone. Do you recapture the classic sound of the artist's glory days in hopes of reconnecting with longtime fans? Or do you remain true to artistic experimentation by trying something fresh and new, reinventing yourself for the 21st century?
This is the dilemma Steven Curtis Chapman and producer Matt Bronleewe (Michael W. Smith, Leeland) faced making this record; in fairness, a decision all successful recording artists face in their career. But Chapman already tried tinkering with his sound on 2004's All Things New, and reactions varied between those who considered it too much a departure and too much the same. Whichever camp you fell in, All Things New spoiled a remarkable track record despite generating three No. 1 radio hits. Excluding concert, Christmas, and valentine projects, it was Chapman's first album since 1988's Real Life Conversations to sell less than half a million copies.
Granted, changing music trends have affected album sales across the board. So is it any wonder Chapman plays it a little safer for his seventeenth album, This Moment? At 44, the guy's still got plenty of energy to continue making music and connect with a broad fan base for years to come. Maybe it's only to be expected that he now release an album recalling the pinnacle of his career (1999's Speechless and 2001's Declaration).
Those who feel Chapman has been repeating himself for years will hear This Moment as more of the same. "Dive" and "Live Out Loud" set precedent for playful and bouncy rockers. Now there's "Something Crazy," a fun song about the extreme examples of selflessness driven by Christian love. Want one of those big pop anthems like "Speechless" or "For the Sake of the Call," with the sing-along chorus during the closing vamp? Try "Yours," a personable yet worshipful declaration of God's dominion over the earth. And it just wouldn't be Chapman without some sort of tender ballad reminiscent of "When Love Takes You In" and so many others. Thus "One Heartbeat at a Time," a poignant tribute to mothers that should endear him to the target audience.
Business as usual, perhaps, but say this much for Chapman: the guy knows what's worked for him in the past. More importantly, he does it with personality, and after a three-year semi-absence in Christian music, that's a songwriting quality sorely missed in today's comparatively bland Christian music scene.
For one thing, Chapman typically writes out of themes straight from his life, and that applies to This Moment. As you might surmise, this is an album about enjoying the God-given time we're blessed with, a message set up in the opener "Miracle of the Moment," challenging us to let go of regrets and embrace the present: "So breathe it in and breathe it out/Listen to your heartbeat/There's a wonder in the here and now/It's right there in front of you." That wonder carries into other everyday examples, from motherhood ("One Heartbeat at a Time") and watching our children grow ("Cinderella") to God's continuous care ("You Are Being Loved") and sharing his love with others ("Something Crazy").
Yes, Chapman's sound is overly familiar by now, but he does try a few updates. Both "Broken" and "You Are Being Loved" accompany his melodic flair with a more modern rock feel. Chapman's kids clearly have influenced his sound, as heard most clearly on "Children of God," which feels distantly descended from power pop/punk and even features Chapman's son Will for a verse. And "Definition of Me" takes the music into more of a sunny piano pop direction, not far off from some of what was tried on All Things New.
However, the real draw is Chapman's personable approach to songcraft, his distinctive fingerprint evident throughout the album. "Broken" is a rather introspective rocker that challenges us to live with honesty, recognizing our sinful shortcomings and the need for grace. "Cinderella" is essentially Chapman's "Butterfly Kisses," a familiar daddy-daughter waltz that nevertheless benefits from the writer's way with words—a surefire wedding standard in the waiting. And Chapman even tackles modern worship for the first time in his career, teaming with Matt Redman to write "With One Voice" and striking a nice balance between corporate accessibility with energetic performance.
There's no reason fans won't enjoy This Moment, although it offers little compelling reason for new listeners and non-fans to embrace it either. The material is good, even though a good portion of it sounds very derivative of better material from earlier in his career. It's admittedly patterned sounding, yet likeably since it's patterned after the same qualities that have worked well for this artist in the past. In this case, more of the same isn't necessarily a bad thing. Veterans may not have it any easier in today's music climate, but when they're as good as Steven Curtis Chapman, they still make it sound easy.
© Christianity Today International. All rights reserved. Click for reprint information.