THIS WEEK'S NEWS: Amy Grant, GMA Music Awards & More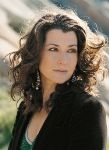 Raise your hand if you're over reality television.  Okay, click your mouse or dim your screen or something.  Enough with "Survivor" and "The Bachelorette" and "Fear Factor," already … right? 
Well, before you've totally made up your mind and eschewed all things reality, leave a little room for an upcoming reality pilot/special called "Three Wishes" and starring none other than the lovely Amy Grant as the hostess who will "grant" the wishes.  Get it?  "Grant" the wishes. 
The NBC special stars the GRAMMY Award-winning singer/songwriter in an unscripted format in which "Grant will lead a team of experts to a small town to help make the hopes and unbelievable dreams come true for deserving people."  Production has already begun and the wishes, they are happening.  To be considered for the show, click here for more information and stay tuned for air dates when they become available.

Meanwhile … as you're clicking the channel changer or flipping the dial, prepare for not one, but SIX hosts at this year's GMA Music Awards next month.  Steven Curtis Chapman, CeCe Winans, Rebecca St. James, Smokie Norful, Darlene Zschech and Israel Houghton will lead the charge in a "new format" for 2005.  The pre-show of the recent past has been nixed and, instead, this year's Doves will be just one show, with awards and performances sharing the highlights in one setting.  Check back for more on who's performing and who's presenting, and in the meantime, check www.gmamusicawards.com for a list of confirmed broadcast times and outlets.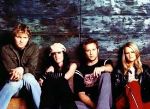 Also making it to a friendly, flat-screen idiot box near you very soon is Ardent/Lava recording artist Skillet, who will be featured in an upcoming VH-1 News special, "Religion:  A Pop Culture History."  The half-hour documentary chronicles, in VH-1's words, "the changed landscape of the post-millennial, post-9/11 world" and how "Hollywood seems to have found God, and men of the cloth seem to have found, in Hollywood, a chance to reach out to the masses in a way they never have before."  Besides Skillet, Audio Adrenaline is also interviewed on camera, and other notables featured include rapper Kanye West, Run-DMC's Reverend Run, born-again actor Stephen Baldwin, actor-turned-evangelist Kirk Cameron and Rev. Al Sharpton.  Tune in or tune out on March 26, 2005 at 11 a.m. and 11 p.m. E.T. and on March 27, 2005 at 6 p.m. E.T.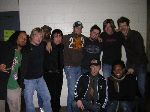 More religion and history-making happenings in our world … NewSong's Winter Jam 2005 Tour was its MOST successful yet in its 9-year history.  Over 7,500 decisions for Christ were made and more than 1,500 children were sponsored through World Vision's child sponsorship program.  What's more … dc Talk reunited!!!  Well, sort of.  Tour mates toby Mac and Michael Tait of TAIT shared the stage to perform some dc Talk favorites during the 21-city run.  Other artists who made the jam this time out included Building 429, Rachael Lampa and Matthew West.

And as one tour ends, another … well, make that three others … shall begin.  Next week, co-headliners Mat Kearney (Aware/Columbia/Inpop) and MuteMath (Word/Curb/Teleprompt) kick off their spring tour in Dallas, Texas on March 31.  The tour's booking agent, Bryan Meyers of Creative Artist Agency, says that "these are two artists I never take out of my CD player."  Hey, I second that.  I mean, once you get them wedged in there, it's kind of hard to get them out.
Also heading out to America's highways and by-ways are Word Records' Latin/pop band Salvador on April 1 in Miami with the spring leg of their "So Natural" tour.  Fervent Records' By the Tree and indie newbie Ricardo will open.  I suspect Salvador's cover of Los Lonely Boys' "Heaven" is worth the price of admission alone, especially if it's as good live as on disc.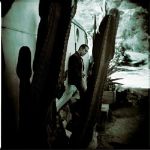 Later that month, from the mother lode of singer/songwriters extraordinaire and descending to planet Earth at a venue near you on a 25+ city tour are tri-headliners Fernando Ortega, Bebo Norman and Sara Groves.  (I can see, hear and smell some readers salivating and hyperventilating and anything else "ating" right about now.  Fernando, Bebo and Sara-o in one place and at one time.  Glory be. …)
All three tour mates are sporting new projects as of late:  Fernando recently released his twelfth project, a self-titled disc, and an accompanying live concert DVD; Bebo's "Try" came out last fall on Essential Records; and Sara saw "The Other Side of Something" be lauded by Billboard and plenty of other media during its initial year of release since this time last year.  For tour dates and info regarding this extravaganza, go to www.ongtour.com. 

That's all for this week.  Remember, you can catch a repeat of this week's "The Apprentice" tonight on MSNBC – check your local listings for times.  Okay … so maybe I'm not "quite" over reality TV just yet. …