THIS WEEK'S NEWS: NewSong, Rebecca St. James & More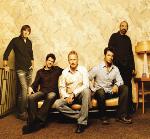 Call me The Grinch or call me time-crunched, but unless you're touring, signing or having some tube time, then you're not getting in today's music news column.  It's the week before Christmas, my shopping's not done, the work's piling up and I'm a little lost in the frenzy.
So on that happy holiday note, let's talk touring.  NewSong knows a thing or two about that as they've developed the wildly successful and popular Winter Jam concert series that has been drawing large crowds for the last several years.  The 2005 incarnation kicks off on January 14 in Canton, OH and will continue on through 20+ cities until wrapping up in early March.
Looks like it will be a good show, too, with a line-up including tobyMac, Michael Tait, Building 429, Rachael Lampa, Matthew West and BMX bike stunt team Chaos on Wheels.  Now THAT should keep the kids' attention.  
"This tour is one of the most diverse and affordable shows out there and people continually respond.  We anticipate some of the biggest crowds ever this year," says tour producer Troy VanLiere of VanLiere-Wilcox.  Click here for tour dates and more info.
Okay, so we've crossed off touring from the list.  So what' going on with signing?  I'm so glad you asked.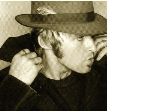 The creative, the elusive Kevin Max (dc Talk) has just landed an exclusive recording contract with Northern Records.  And the Orange County, Calif. based label couldn't be happier.  "This is a unique opportunity to work with such an accomplished and talented artist," explains Andrew Prickett, who is in charge of production for Northern Records.  "There's no reason to settle for anything less than amazing."
And Kevin sends the love right back … "I have been searching for a label that has both integrity and imagination, and I know I have found it in Northern Records," he says.  "It's exciting to be with a family of people who get behind the music instead of the machine.  I look forward to presenting the public with something that is honest, bold, dramatic and progressive."
No release date has been set for Kevin's first disc on Northern, but recording is scheduled to begin in spring 2005.  Upcoming performance dates for Special K include a gig in Brazil in January, a headlining spot at the Noise Conference in New Zealand in April and a 10-city tour of Europe in May.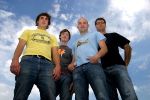 Fellow class of 2005 signees, Yellow Second, have also recently landed a deal with a California label, Floodgate Records in Costa Mesa, and will release their national debut, "Altitude," on March 8, 2005.  The power pop band is comprised of Scott Kerr, formerly of Five Iron Frenzy fame, fellow FIF band mate Andy Verdecchio, and Josh Hemingway and Brett Bowden.  Looking forward to hearing their first offering.
And you know who else has swept off the dust and re-emerged with a deal in hand?  Bryan Duncan, that's who.  "One of Christian music's most endearing voices" recently signed an exclusive agreement with TAG Distribution which will distribute his upcoming 60-minute live concert CD and DVD called "Music City Live."
The concert featuring Bryan Duncan & The Nehosoul Band was recorded earlier this year at a Nashville club and includes a mix of old and new songs.  The bonus feature is "Bryan Offstage," a behind-the-scenes look at Bryan's home life, studio and syndicated radio program, "Radio Rehab."  Look for the new CD/DVD to release on February 22.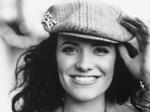 And now on to the idiot box.  Check out NBC this month and next for "The Changing Face of Worship," hosted by Rebecca St. James.  The television special is a collaborative effort of the Southern Baptist Communication Group, the National Council of Churches, The Jewish Theological Seminary and the United States Conference of Catholic Bishops. 
NBC affiliates will air it as special programming, so check your local listings for times.  And additional airings will occur on FamilyNet affiliates.  Again, check your local listings. 
Also in December on PAX TV, "The Gospel Music Association's 35th Annual Music Awards" (a.k.a. The Dove Awards) will be re-broadcast.  So if you missed it the first time back in the spring, here's your opportunity to see the hosts – gospel diva Yolanda Adams and former NFL great Deion Sanders – do their thing, along with an all-star line-up (Amy Grant, Bono, Casting Crowns, CeCe Winans, Jars of Clay, Kirk Franklin, Michael W. Smith, Newsboys, Steven Curtis Chapman, etc.).  Time to hit "record" is 9:00 p.m. E.T./P.T. on Monday, December 27, 2004.

That's it for this week.  May all of your last-minute Christmas shopping be as enjoyable and fruitful-able as mine.  TIP:  Gift cards can be your lifesavers and friends.