tobyMac Set to Slam Dunk on Winter Tour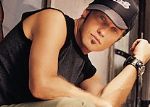 It's not enough that he's a partner in Gotee Records, he just released "Renovating Diverse City" and his latest single, "New World" (from the "Music Inspired By: The Chronicles of Narnia" soundtrack) is a hit at rock radio. Apparently, tobyMac plans to have a little time on his hands this December because he's just put together what is sure to be one of winter's coolest tours.
A fast and furious outing, the "Winter Wonder Slam Live! Tour" will descend on eight locations stretching from Montgomery, Ala. to Tulsa, Okla. beginning December 1. Bringing the beats will be a group effort involving not just Toby but BarlowGirl, John Reuben, Matthew West, Grits and DJ Maj in a lineup aimed directly at teens and pre-teens.
"This tour promises to open doors to the hearts of young people searching for something," tobyMac explains in an open letter to youth pastors, asking for their support. He adds, "You guys are the gatekeepers and we greatly respect you and want this concert to be of spiritual value to your group. I would not be a believer if a youth pastor had not taken an interest in my life at age 15."
Winter Wonder Slam Live! is presented by WAY-FM radio's Total Axxess and will benefit Toys for Tots, with concertgoers encouraged to bring an unwrapped gift to the show to brighten the Christmas of teens and pre-teens in need.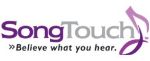 © 2005 SongTouch.com.  All rights reserved.  Used with permission.  Shop for gospel music and Christian church music downloads at  SongTouch.com.