TODAY'S NEWS: Andy Hunter, Talent Search and Spring Tours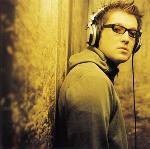 WONDERS OF THE MATRIX – Still not exactly sure what the Matrix is … even on the eve that the movie franchise's second installment ("The Matrix:  Reloaded") is about to load into 3,750 theaters nationwide.  But at least it's a sure thing that Andy Hunter's "Wonders of You" has made it in the trailer for one of the summer's most highly anticipated action flicks.  "Wonders of You" is one of 10 gems found on the Sparrow Records DJ's debut, "Exodus," which released this past year and has garnered primo air time on the smash TV hit "Alias", as well as in The Matrix's Xbox and Play Station games.  So, if the trailer is as good as it gets for you RE all things "The Matrix:  Reloaded' just be sure to listen for "Wonders of You" in the background whilst über stars Keanu Reeves, Carrie-Anne Moss, Laurence Fishburne, and Jada Pinkett-Smith open up their respective cans of gravity-defying stunts, action, and special effects.

YOUR 15 MINUTES OF FAME START NOW – Not to be outdone by "American Idol" or "Star Search" or any other flavor-of-the-month talent show currently gracing the tube, the "2003 National Christian Artist Talent Search" is now ready and open for business.  But you only have 'til May 23, 2003 to get your entry in, so click here if you're interested in "using your God-given musical talent for ministry" or if you "wonder what industry professionals would think of your music."  The grand prize winner will be offered a one-year recording contract with Daywind Records -- including one project to be recorded, released, and promoted to radio.  Plus, if you win, you'll also receive a trophy and the opportunity to perform at one major concerts event during the next 15 mos.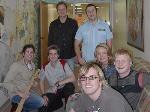 ARE THEY SELLING OUT? – Well, in a word … yes.  FFH, Relient K, Third Day, and Michael W. Smith are selling out concerts left and right this spring.  And you can't stop them.  FFH (pictured here with tour mates Paul Colman Trio) recently did it in St. Louis, Wausau, Wis., Knoxville, Tenn., Decatur, Ill, and Flint, Mich., while OC Supertones, Relient K, Pillar, John Reuben, and Sanctus Real sold out their "See Spot Rock Tour" this spring in Detroit, St. Paul, Oklahoma City, Philadelphia, Richmond, Fresno, and Lancaster, Pa.  Third Day's and Michael W. Smith's "Come Together and Worship Tour" have taken the selling-out momentum from their fall 2002 tour (16 dates sold out!) to their first weekend of shows for the 2003 West Coast dates of the tour, where more than 28,000 fans were in attendance.  Eight more shows (starting tonight in Denver, Colo.) are planned for the Spring leg of the tour.  For the rest of the tour dates and venues, click here.