TODAY'S NEWS: BarlowGirl, Stacie Orrico & Chris Rice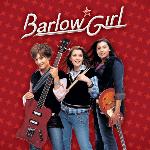 ART IMITATING LIFE … Or is it the other way around?  Whichever, brand spankin' new Fervent Records sister trio BarlowGirl are the very same girls who inspired the über popular Superchick song "Barlow Girls" from their "Karaoke Superstars" album a couple years back.  And now they've got their act together, literally, with their February 24 self-titled debut.  The Barlow sisters – Lauren (18), Alyssa (21) and Becca (24) – worked with producer Otto Price (dc Talk, tobyMac, Out of Eden) under the watchful eye of executive producer Jeremy Deibler (FFH).  "Making our first record has been both a thrilling and humbling experience," admits Alyssa.  "We hope that we have produced a record that people will love for the music, but will also speak to them about the issues our generation faces in growing their relationship with God."  Hitting the road next month, BarlowGirl joins the "Grace Like Rain Tour" featuring Todd Agnew and Silars Bald, and will also play major events and festivals this summer.

SWEET ON STACIE … Buy some Sweetarts.  Host a concert with Stacie Orrico.  It's just that simple … IF you win Nestle's Sweetarts candy contest to "host a private concert by Stacie Orrico."  So get your bedroom all clean and dust behind the sofa, 'cause if you snag the honors, you can invite 50 friends over to your casa to hear live and in person from Stacie.  See www.nestlesweetarts.com or specially marked Sweetarts packages for more details.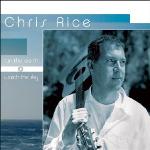 EAU DE OXYMORON ... Leave it to nice guy Chris Rice to title his latest hit "Untitled Hymn (Come to Jesus)" from his latest Rocketown Records project, "Run the Earth … Watch the Sky."  So maybe the whole titling something "untitled" thing is not a head-scratcher like it is for yours truly, but here's some radio code-speak that will:  "Untitled Hymn (Come to Jesus)" is at No. 3 with a bullet at Inspirational radio in R&R (No. 5 at CRW) and Top 20 with a bullet at AC in CRW (New and Active on R&R).  Translation?  Radio loves this song and head honchos like Jon Rivers, host of "20 The Countdown Magazine, are giving it major thumbs up.  Rocketown Records chairman and GRAMMY-award winner Michael W. Smith even recorded a version of it.  "I performed this song during the recording of my 'Worship Again' record," Michael says, "and I continue to be impacted by the simple, inspiring lyric and beautiful music.  Chris has written a masterpiece!"  More masterpieces are sure to follow on June 8 when Chris and Rocketown will release "Short Term Memories," a collection of his greatest hits, never-before-heard live material and several new tracks.