TODAY'S NEWS: David Crowder, Dove Awards and Kim Hill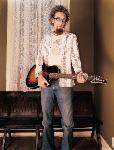 DAVID CROWDER GETS HIS OWN GUITAR… That may not sound like big news, after all most professional musicians have a roomful of instruments and gear. But David Crowder's new guitar was created by guitar maker Tom Anderson just for him and named for the popular worship artist and head of the David Crowder Band. A fan of Crowder's music, Anderson presented Crowder with the prototype prior to a Los Angeles concert and Crowder has been playing it ever since. And he's in good company. Anderson has also made instruments for rock legends like Mick Jagger and Keith Richards of the Rolling Stones, The Eagles' Don Felder and Steve Miller. As if that weren't enough, we hear Bon Jovi's Richie Sambora was among the first to play the new the "Crowdster Acoustic," as it's being called. Hear it for yourself on the David Crowder Band's new disc, "Illuminate," on store shelves September 16. For the full story, go to www.andersonguitars.com.

WORSHIP GETS ITS DUE AT DOVES… The Gospel Music Association (GMA) recently announced that it will make key changes to Dove Awards voting, including the addition of a new "Worship Song of the Year" category. "Worship music has become a major part of today's musical landscape and it is appropriate that we honor its vital place in our genre with this new category," explained GMA President John W. Styll. Because popular worship songs are often recorded by several artists, the award in this new category will go to the songwriter and publisher of the song. Other changes include dividing the Pop/Contemporary category (the largest of the Dove categories) into Pop/Contemporary and Rock/Contemporary while the Hard Music and Modern Rock/Alternative categories will be combined into one Modern Rock category. Finally, Dance will be dropped from the Rap/Hip Hop/Dance category. The changes go into effect with balloting for the 2004 Dove Awards.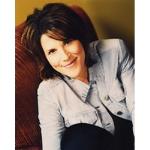 KIM HILL, WORSHIP LEADER… For her 11th release in 15 years, music vet Kim Hill will match her deep, clear voice to a variety of worship tracks. Her upcoming project, "Surrounded by Mercy," will include songs Hill co-wrote with Rita Springer, Scott Krippayne and other top names. The disc will also feature a cover of Chris Tomlin's "Famous One" and a version of "Revive Us Again" that was arranged by Ashley Cleveland. Hill's passion for leading worship was reportedly ignited back in 1997 when she was asked to lead Focus on the Family's national women's conference, Renewing the Heart. "I had always been a solo artist, so to invite and encourage an arena full of 20,000 women to sing with me to an 'audience of One' rather than just sit there and listen was an amazing experience," says Hill. This fall, Hill will appear at the revival of the Renewing the Heart conference, scheduled for the Nashville Arena on September 6, less than two weeks after "Surrounded by Mercy" arrives in stores.