TODAY'S NEWS: Dove Awards, Chris Tomlin and Natalie Grant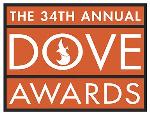 DOVES AND OTHER SPECIAL FX – Now we're not saying it's gonna rival Celine Dion's "A New Day" Vegas spectacle quite yet.  But … you just never know what kinds of special effects the good ol' Gospel Music Association might have up its sleeve for the 34th Annual Dove Awards on Thursday night, April 10. 2003.  Some special effects we do know of include the confirmed performers for the evening's two-hour extravaganza:  Amy Grant and Vince Gill, Yolanda Adams, Donnie McClurkin, Sixpence None the Richer and Blind Boys of Alabama, Audio Adrenaline, The Crabb Family, Mark Schultz, Bebo Norman, Nichole Nordeman, Joy Williams, The Katinas, Big Daddy Weave, The Rock 'n' Roll Worship Circus, Daily Planet, Souljahz, Paul Colman Trio, Jeff Deyo, and CeCe Winans.  After a list like that, you'll be glad to know you have several viewing choices this year.  PAX TV will air the Doves on Saturday, April 19, 2003 from 9:00-11:00 p.m. ET/PT.  TBN will air the Doves twice – Friday, April 25, 2003 at 10:00 p.m. ET/7:00 p.m. PT and on Saturday, April 26, 2003 at 5:00 p.m. ET/2:00 p.m. PT.  And if you absolutely just gotta see the Doves live and almost in person, you can watch via the World Wide Web at www.doveawardslive.com. 

UPON THIS ROCK – Worship leader wonder Chris Tomlin has just added "church planter" to his repertoire of talents and abilities.  The singer/songwriter is a founding member and lead worshipper at the new Austin Stone Community Church in Austin, Texas.  The new plant hopes to minister to the students at the nation's largest college - the University of Texas which is home to 49,000 students (representing all 50 states and 115 foreign countries).  Known for songs like "We Fall Down", "The Wonderful Cross", and "Famous One," Tomlin will help lead worship for as many services as he can while not out on the road performing more than 200 concerts a year.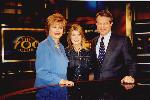 MEANWHILE ... BACK AT "THE 700 CLUB" – Natalie Grant [pictured here with show co-hosts Terry Meeuwsen (l) and Gordon Robertson (r)] stopped by "The 700 Club" recently to perform her hit single, "I Will Be" in front of the show's live studio audience.  The hit single is track no. 5 on the petite powerhouse singer's third major label project, "A Deeper Life."  Seven tracks later, Grant's mainstream Adult Contemporary Top 30 hit, "No Sign of It," makes its happy home at no. 12.  The single is also featured on the movie soundtrack for the new Gwyneth Paltrow flick, "View from the Top."