TODAY'S NEWS: GRAMMY Winners, Dove Nominees & GRITS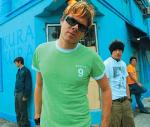 GRAMMYS ALL AROUND … Here's your 60-second re-cap of who won what in the Gospel Music category at the 46th Annual GRAMMY Awards this week.  The biggest story may be that of Audio Adrenaline winning their first GRAMMY for "Best Rock Gospel Album" for "Worldwide" after five previous nominations over the years.  "We are blown away by God's faithfulness," says AA's lead singer Mark Stuart.  Michael W. Smith took home his third career GRAMMY for "Best Pop/Contemporary Gospel Album" for "Worship Again," while Randy Travis adds a GRAMMY for "Best Southern, Country or Bluegrass Gospel Album" for "Rise & Shine" to an award collection spanning his 17-year career (Randy was the first country artist to break the multi-platinum sales barrier).  Another previous GRAMMY winner, Donnie McClurkin, also won for "Best Contemporary Soul Gospel Album" for "…Again."  Others include Bishop T.D. Jakes & The Potter's House Mass Choir who were awarded with the "Best Gospel Choir or Chorus Album" GRAMMY for "A Wing and a Prayer" and The Blind Boys of Alabama whose "Go Tell It on the Mountain" snagged "Best Traditional Soul Gospel Album."  For the entire list of winners, click here.

AND THE DOVE AWARD GOES TO  … Well, we're not quite ready for the ceremony just yet, as the nominees for the 35th Annual Dove Awards were JUST announced today by Toby McKeehan and CeCe Winans at a press conference in Nashville, Tenn.  Go here to see who and what was nominated.  The awards will be held Wednesday evening, April 28, 2004 at The Gaylord Entertainment Center in Nashville.  See you there!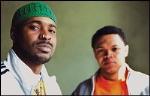 TWO ORDERS TO GO, PLEASE … Good news!  You can have as much GRITS as you want this year – and we're not talking just for breakfast anymore.  Gotee Records' rap duo is releasing not one, but two albums in 2004.  That's ten songs apiece for under $10 each that will help celebrate the decade anniversary of the pair better known as Coffee and Bonafide …  or if you want to get all technical, Stacey Jones and Teron Carter.  Working with infamous mixer Troy Hightower (LL Cool J, Busta Rhymes, Outkast), GRITS produced both "GRITS I" and "GRITS II" which will hit the streets June 29 and November 16 respectively.  Both discs act as follow-up to the highly successful 2002 project, "The Art of Translation," which garnered air time on movie soundtracks, MTV shows and other media outlets, including FOX News.  Beginning next month, the GRITS will embark on a 45-city promotional tour in support of "GRITS I" and "GRITS II."  Click here for more information.