TODAY'S NEWS: Kim Hill, Percy Bady & Rick Derringer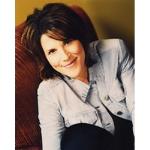 THE HILL-SPRINGER CONNECTION… We sat down with Kim Hill recently to talk about "Surrounded By Mercy," her 11th album in a notable 15-year career, and we got ourselves a little history. Back when Kim was still doing Christian pop, long before her brief foray into country music and before Delirious washed ashore in the U.S., Kim felt a real connection with worship music. "I remember telling the A&R guys at my label then: "Listen to this. This is what moves me. This is what I want to do." The CD she played for them was one of Rita Springer's independent projects. In fact, in 1999, Kim recorded Rita's "Arms of Mercy," which went straight to No. 1 on Christian radio. Now the reason we're telling you all this is twofold: One, you never know who you might be inspiring, and two, there's a good possibility that Kim and Rita may team up for a worship event down the road so we wanted to give you a head's up now. In the meantime, if you want to see Kim in action, you'll find her leading worship at Focus on the Family's Renewing the Heart conferences this fall.

YOU HAD TO BE THERE… Okay, some of you are going to ask, "Percy who?" so we'll just go ahead and answer. Percy Bady is the in-demand producer, arranger, songwriter and musician who has graced the albums of such notables as Yolanda Adams and Angelo & Veronica. He's also written some of the most memorable songs in all of gospel music, including "Can't Look Back Now," "Love Said Not So" (BeBe Winans) and "Holy Ghost." But if you're still in the dark, and you're in need of a little soul-gospel explosion, check out "You Oughta Been There" on his debut solo album, "The Percy Bady Experience." The Soul Seekers anchor the cut, which is some of the best funkified traditional gospel you'll find anywhere. Don't take our word for it though. Get your own copy of "The Percy Bady Experience," cause if you ain't been there yet, you oughta been.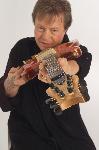 THE REAL MCCOY… He's responsible for several history-making moments in rock music: "Hang On Sloopy," which he recorded with The McCoys, knocked The Beatles' "Yesterday" out of the No. 1 slot on radio charts in 1962; he recorded "Rock 'n' Roll Hoochie Koo" in 1974; produced Cyndi Lauper and Meat Loaf in the '80s; joined "Weird Al" Yankovic's video parody of Michael Jackson's "Beat It," skillfully mocking Eddie Van Halen; and rounded out the '90s with a string of blues albums. He's Rick Derringer, rock guitar legend, and come January, Christian music fans will get to know him in a new way when he releases his first CCM album. "The Lord has given me the opportunity to be an example for other people with problems," says Derringer, "and when people think they have situations they just can't overcome, I can tell them from personal experience that He is the Way. My life was a mess before I accepted the Lord. Believe me, if I can get it together, then they can too." While you wait for January to roll around, you can catch Derringer on "The Late Show With David Letterman" tonight, September 9.

Used by permission.  © 2003 Musicforce.com