TODAY'S NEWS: Michael W. Smith, Superchick & Byron Cage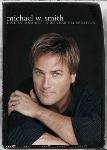 ALIVE AND KICKING … From pink argyle to curly perms to original art … Michael W. Smith's album covers have surely undergone just as much change as the music itself in the past two decades.  To celebrate the metamorphosis and the years, two commemorative projects are planned for this spring.  First up is the February 10 Reunion Records DVD release, "Live in Concert: A 20 Year Celebration," which features hits from 1983 to present with an acoustic medley segment, a performance with special guest Amy Grant and a special worship section.  Only a mere 28 days later, a three worship project collection, "Worship Box Set," hits store shelves on March 9, marking the first time a trilogy of Smitty's "Worship", "Worship DVD", and "Worship Again" has been packaged together.  And you still want more worship?  Be sure to watch the 46th Annual GRAMMY Awards on CBS next month to see if "Worship Again" snags a golden statue in the "Best Pop/Contemporary Gospel Album" category.

SUPER SCREEN TIME … It's quite possible that the Chicago-based band that could, Superchick, is taking over the world … at least with its brand of pop/rock that is.  Ever since their super debut 2 ½ years back, the girl-fronted outfit has had songs placed in nearly 50 films and television programs.  Get ready to tally again when their "Not Done Yet" scores airtime on the CBS hit series "Joan of Arcadia" this Friday, January 30.  Next month, it's on to the big screen with "One Girl Revolution" making the 20th Century Fox Film "Catch That Kid" and then "Na Na" and "Not Done Yet" appearing in the Disney flick "Confessions of a Teenage Drama Queen."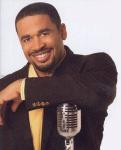 IT'S BYRON VS. BEYONCÉ … Fresh off his win for "Male Vocalist of the Year" from the recent Stellar Awards, Byron Cage is ready to take on his next competition – including Destiny's Child front woman and solo artist Beyoncé Knowles – as they both vie for "Outstanding New Artist" at the upcoming 2004 NAACP Image Awards on March 11 (FOX).  Other contenders in that category include popular "American Idol" season 2 winner, Ruben Studdard, Heather Headly and Anthony Hamilton.  Also known as the "Prince of Praise," Cage recently appeared on BET's gospel music video show, "Life Every Voice," and on the cover of Gospel Industry Today.  His most recent DVD project for Gospo Centric Records, "Byron Cage Live," released last summer.