TODAY'S NEWS: Nate Sallie, Latin GRAMMYs & Salvador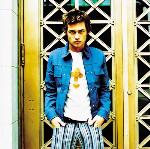 ALL ABOUT NATE… Radio U and it's sister video channel TVU have taken a liking to Nate Sallie's tune "All About You." They liked is so much, in fact, that they've chosen it as the theme song for their annual fund drive and share-a-thon. So look for Sallie as an on-air host on TVU, speaking about the importance of supporting Christian radio. He's keeping busy in other ways as well. "All About You" is in the CHR Top 20, and Sallie is currently headlining Seventeen magazine's national mall tour. Add to that his role as spokesperson for Partnership for a Drug-Free America and Supportmusic.com, and you've got one busy boy.

GRAMMYS GO LATIN… The Latin GRAMMY Awards were handed out last night in sunny Florida at Miami's American Airlines Arena. Singer-songwriter Patty Cabrera received her first Latin Grammy nod in the Best Christian Album category for her disc, "Amar A Alguien Como Yo." Joining her in that arena were "Funkytown" by Funky, "Un Ángel Llora" by Annette Moreno y Jardín, "Almas Unidas" by Perucho and the winner, Marcos Witt for "Sana Nuestra Tierra." While she didn't win, Cabrera says it really was an honor to be nominated. Meanwhile, she's on a promotional tour in Puerto Rico (a popular destination for Christian artists lately, it seems) and will appear on the Univision television show "Despierta America." Next, Cabrera will travel to St. Petersburg, Russia as one of 12 artists filming a companion video for the best-selling book "The Purpose Driven Life."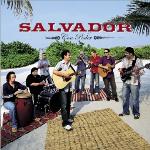 SO CLOSE AND YET SO FAR… One of the perks of being an artist is no doubt the travel. But just how much do they actually get to see when they visit someplace new? Recently, Salvador front man Nic Gonzales took a trip to Puerto Rico as part of a promotional tour in support of the band's first all-Spanish album, "Con Poder." Sadly, he logged very little beach time. Instead, Nic spent much of his time on the island inside the walls of a variety of Christian radio stations. Nueva Vida 97.7, Redentor 104, Renacer 106.1, Radio Clamor, WBMJ and Radio Nueva Canción 91.7 all welcomed the charismatic singer — and kept him from sightseeing. Local TV and media also got into the act, with several networks and publications scheduling interviews. Any remaining time was taken up with in-store stops. And now that he's home, the pace hasn't slowed. Nic and the band are gearing up for the release of "Worship Live," scheduled to release September 23.

 Used by permission.  © 2003 Musicforce.com