TODAY'S NEWS: Plus One, Billy Ray Cyrus, FFH & More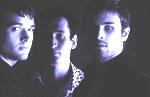 AND NOW CHAPTER TWO … Today's reading can be found in Exodus, chapter two, verse 2004.  …  And so goes the passage for Inpop Records' trio known as Plus One, the former boy band of five who got their start only four short years ago.  The current "tightened" trio of Nathan Walters, Nate Cole and Gabe Combs staged their new look and sound late last year with "Exodus," their third studio record and first outing for Inpop.  Produced by label co-owner Peter Furler (Newsboys), the collection of modern rock tracks has seen two singles hit the top 10 ("Be Love", "Poor Man") and thumbs up from critics and consumers alike.  Joining the 2001 Dove Award-winning band on their first headline tour in two years are three up-and-coming acts, all from the BEC Recordings family:  Telecast, Hawk Nelson, and Jadon Lavik.  Sponsored by CCM Magazine and World Vision, the "Exodus '04 Tour" begins April 15 with a 30-city nationwide run through May 23.  For dates and more information, click here.

IT'S A BIRD, IT'S A PLANE, IT'S … No, it's not fictional hero Superman in that sense.  But we are talking about a super man when it comes to Billy Ray Cyrus and his rags-to-riches story.  ABC's "Primetime Thursday" will chronicle the country music superstar's life journey tomorrow night at 10 p.m. E.T./9 p.m. C.T.  Having already reached the top in country circles, Cyrus made his foray into Christian music late last year with "The Other Side" (Word Records) while simultaneously starring in PAX TV's popular series "Doc." Cyrus trades the tube for the screen later this summer with Kim Basinger in the upcoming Joel Zwick-directed flick, "Elvis Has Left the Building."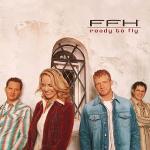 TOURs DE FORCEs … Does it get harder and harder to outdo yourself on each successive tour?  Some artists would say yes.  And some plain just don't care.  Regardless, FFH is back out on the road again for the third leg of its "Ready to Fly" tour.  Last week, the band o' four played to a sold-out crowd in their hometown of Nashville, Tenn.  Opening acts Big Daddy Weave and Warren Barfield are also on board for the 20-city jaunt during the next two months.  Click here for remaining dates.
Somewhere in another town and on another bus, the super-ccm powers of Newsboys, Rebecca St. James and Jeremy Camp have joined forces in the form of "Adoration: the tour."  Dubbed "the concert event of the year," the tour began in mid-February and continues through April 4.  You could click here for remaining dates, but the sign says "every concert a sell-out."  So you do the math.