TODAY'S NEWS: Praise Baby, RJ Helton, Passion CD & More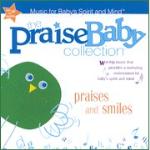 CAN YOU SAY "EDU-TAINMENT"? … No, that's not baby-talk for "entertainment."  But considering the project in question is Big House Kids' "The Praise Baby Collection: Music for Baby's Spirit and Mind," that's not too far off.  The first project in the brand, spanking new kids' series, CD/DVD/video "Praise & Smiles," debuted last month and is called "edu-tainment" for its ability to create a nurturing, interactive environment for mind and spirit development for little tykes ages 1-36 months.  Since its release, the video has soared to the No. 5 spot ahead of VeggieTales and Max Lucado and is the No. 11 best-selling Christian video in the country this week.  (Can we get some major thumbs up and some waving pacifiers, please?)  Next up is the series' second title, "Heaven and Earth," which is scheduled to release in September 2004. 

WHAT YOU NEED TO KNOW … So if you've been doing your "American Idol" homework, you'll remember RJ Helton from the popular TV show on which he performed before an estimated 25 million viewers weekly.  Now the former participant and soulful singer is a B-Rite recording artist and will release his debut, "Real Life," on March 23 – but you can hear RJ now on Adult Contemporary radio on his first single, "All We Need to Know."  And then prime your peepers for RJ on a tube near you in his upcoming appearances on ABC, Fox, CNN, and FamilyNet's "At Home Live."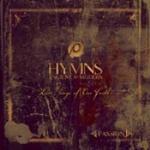 VINTAGE WORSHIP BACK EN VOGUE … A.k.a. the "lamp-lighting hymn," "Phos Hilaron" is thought to be the oldest surviving Christian hymn.  And it just so happens that some of the newest, freshest modern worship, a.k.a. "Passion: Hymns Ancient and Modern - Live Songs of Our Faith," was inspired by this centuries-old melody.  Besides the new take on "Phos Hilaron," the collection includes modern renditions of other hymns that are 100 years old – and older! – combined with the musical talents of worship leaders Chris Tomlin, David Crowder Band, Charlie Hall, Matt Redman, and Watermark's Nathan and Christy Nockels.  Releasing February 24, the seventh album from Passion Conferences (the popular movement promoting spiritual awakening among college students), includes lyrics, chord charts, links to Passion and its artist worshippers and other worship resources.  Click here for more info.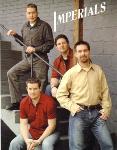 LAST MAN STANDING … Without a doubt, it's a bittersweet day in the life of the last original member of The Imperials, Armond Morales.  The longtime bass member has decided to pack it up and move to Hawaii where he'll join Classic Voices, a group comprised of retired Imperials members, and sing with them on limited dates.  Left to fill those mighty, mighty Morales shoes is Ian Owens from Jackson, Miss.  The 23-year-old bass was most recently with Cumberland Quartet, the in-house Gospel group at Silver Dollar City in Branson, Mo., and he's also the son of Butch Owens, bass singer for the newly revamped Stamps Quartet.  "I am extremely honored to be able to sing with The Imperials," says Ian.  "I know that, as a bass singer, filling the shoes of Armond Morales is a huge responsibility.  However, I also realize that this is God's will for my life."  Amen and best wishes to you, Ian!