TODAY'S NEWS: Sara Groves, Joel Engle, & Third Day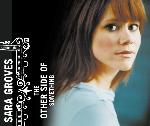 NAME THAT ALBUM … How DO they come up with those album titles?, you may be wondering.  Well, when it came to the christening of Sara Groves' third project for INO Records, one had to look no further than noted singer/songwriter/producer Charlie Peacock.  "I had been a fan of Charlie's for a long time, watching from afar," explains Groves.  When the two began collaborating on her upcoming March 23 release, "The Other Side of Something," Charlie asked Sara what the last year had been like.  And when the singer/songwriter explained she felt like she was on "the other side of something" after a season of struggle in her faith, not only did that response spark the album title but also the song "Compelled," which was co-written with Peacock.  He also shares production duties with Sara's long-time collaborator/producer Nate Sabin, with Charlie crafting four out of the eleven tracks that deal with subjects including hope, marital honesty and the African AIDS crisis.  Prior to the album's release, Sara joins Don Moen, Lenny LeBlanc and Jack Hayford on the "God Is with Us" cruise in the Caribbean next month.  And later this spring, she'll be featured artist on the "Adoration" and "iWorship" tours before headlining her own with special guest and fellow Minneapolis singer/songwriter Joel Hanson (formerly of PFR).  Get all the dates here.

SO MANY CONFERENCES, SO LITTLE TIME … Specifically targeted toward junior and senior high school students and their ministry leaders, the "2004 Surrender Conference:  Louder Than The Angels Tour" is coming to a city near you this spring, summer and fall.  Masterminded by worship communicator Joel Engle, the two-day student-focused experience includes teaching, music, video and youth leader breakout sessions centered around the glorification of Christ and the concept of worship as a lifestyle.  Featured acclaimed worship leaders Jami Smith, David Parker and R81, as well as noted speaker Jarrod Jones are also on the bill.  For dates and more information, visit joelengle.com or verticalministries.com.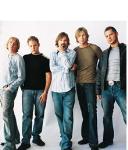 THIRD DAY GETS PASSIONATE… By this time, you've probably received a forward of a forward of a forward of a forwarded e-mail from somebody in Christian music who has had the opportunity to see the upcoming February 25 Mel Gibson film, "The Passion of the Christ."  This time, why not hear live and interactive from those who have seen it … like your favorite GRAMMY-nominated rock band Third Day?  Well get your cursors ready to click, 'cause this coming Monday night, February 2, at 9:30 p.m. E.T., Third Day will be the special guests on Essentialtalk's "Live and Interactive," broadcast exclusively via Internet at www.essentialtalk.com.  Registration is free and required by Monday, at 3:00 p.m. E.T. to take part in the evening's discussion.  Listeners will have an opportunity to hear the interview, view rare photos and send in their own questions for Third Day.  "We want to support this film," shares drummer David Carr.  "In this war between sacred and secular, it is important that this movie be seen and heard – even amid the controversy – because it portrays truth."  Be sure to register (it's free!) by Monday, February 2 at 3:00 p.m. E.T. to take part in the evening's discussion with Third Day about "The Passion of the Christ."