TODAY'S NEWS: Selah, Flicker Records & Kelly Minter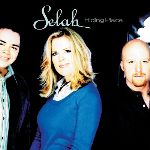 THE TRIO THAT COULD … The inspirational trio that has quietly garnered five Gospel Music Association Awards over the past several years is now making some noise with a No. 1 position on Nielsen SoundScan's Top Christian Albums chart and a No. 2 on Nielsen SoundScan's Top Current Contemporary Christian chart for the week ending May 30. 

How'd Selah do it? ... you may ask.  With a little help from "Hiding Place," their third project on Curb Records and a robust first single, "You Raise Me Up," that's a current Christian AC and Inspirational radio hit at No. 2 on R&R's Inspo Top 20 chart and No. 6 on R&R's Christian AC Top 30 chart.  Previously made famous by mainstream balladeer Josh Groban, the single is also at the top of the "Most Increased Plays" list in relation to the Christian AC Top 30 chart, all according to R&R's May 28 issue.
Known for their reinterpreting familiar hymns with new arrangements, Selah continues their pleasing pattern with "Hiding Place."  "We always pick songs that move us," shares member Allan Hall.  "And we hope they speak to others the way they speak to us.  Hopefully, younger generations can discover these songs for the first time and pass them on down." 

Besides "You Raise Me Up," the project includes a new rendition of Andraé Crouch's "Through It All" and hymns such as "I Need Thee Every Hour", "Power in the Blood", and "Deep, Deep Love of Jesus."  Praise & worship selections featured are "I Bless Your Name" and "All My Praise."  If more incentive is needed to check out the trio's latest, then read this:  the first batch of "Hiding Place" discs will include three bonus cuts that are solo selections from each group member (Hall, Todd Smith and sister Nicol Sponberg) and  foreshadow their individual projects due to release simultaneously on August 10 from Curb.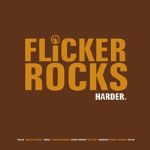 GOOD MUSIC, GREAT CAUSE … For their upcoming "Flicker Rocks Harder" compilation CD, Flicker Records is partnering with XXXchurch.com to offer free accountability software with each disc.  The tool is designed to keep people away from pornography on the Internet.  "There is no doubt that pornography is a major problem that we are facing today," says Flicker Records General Manager Troy Vest.  "And our desire is to not only give kids great music that is actually about something, but also provide them with a tool that will help them stay away from porn on the Internet."  Priced at just $6.99, "Flicker Rocks Harder" includes music from label mates Pillar, Everyday Sunday, The Swift and Kids in the Way.  A Flicker/XXXchurch festival tour begins this summer at the Alive Festival in Ohio and features a lineup including Everyday Sunday, The Swift, Kids in the Way, Staple and subseven, along with a speaker/host from XXXchurch.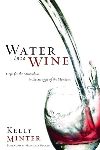 MINTER, THE AUTEUR … Singer/songwriter and all-around great gal, Cross Driven Records artist Kelly Minter can now check off "author" from her personal life accomplishments list.  First literary effort, "Water Into Wine:  Hope for the Miraculous in the Struggle of the Mundane," releases June 15 from WaterBrook Press, an imprint of Random House, Inc.  Using the illustration of Jesus' first miracle to reveal the meaning behind the most mundane things in life, Minter pulls from her own daily struggles and triumphs to illustrate the lessons she has learned along the way. 

In addition to the release of her latest CD, "Wrestling the Angels," the songstress has been busy with a recent missions trip to Africa on behalf of humanitarian relief organization World Vision and will be a featured speaker and performer at the upcoming Christian Booksellers Association International (CBA) Convention in Atlanta.  Minter is also slated to grace the cover of the July issue of Christian Single magazine.