TODAY'S NEWS: Shane & Shane, Michael W. Smith, & Falling Up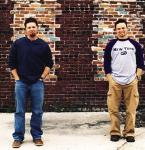 UPSTAIRS DOWNSTAIRS … Isn't it always the side projects, ad hoc collections or acoustic sessions discs that fans generally seek after and often love the most?  Perhaps that will be the case for Shane & Shane's "side" project "Upstairs" when it releases May 18 on Inpop Records.  "Honestly, it's amazing this record even happened," says the duo's Shane Barnard.  "Choosing to do an album 'on the side' during probably the busiest time of our lives may have been a little ambitious.  Over the course of six days, we began picking and tapping on literally whatever was in arm's reach, and hoped for the best.  We pray God will use these hodge-podge noises and feeble words to highlight truth and deepen a longing and a love-sickness for Jesus."  Along with his musical partner Shane Everett, Barnard offers fans six new songs and four new versions of previously released favorites on "Upstairs":  "Psalm 13", "Beauty for Ashes", "The Answer" and "I Want It All."  Created specifically for the fans, the duo's third disc for Inpop will be very close in sound and quality to a concert setting with sparse production, acoustic guitar performances and the trademark harmonies of Shane & Shane.  The duo is currently touring with special guests Ginny Owens and Shaun Groves on the "Carry Away Tour" through April 4, after which they'll begin work on their next full-length studio release due out in October. 

HAIL TO THE CHIEF … Little did composer and GRAMMY-Award winning performer Michael W. Smith know just four short years ago that "Carol Ann" would play an important role in the 2004 re-election campaign of President George W. Bush.  The third track on Smith's 2000 "Freedom" instrumental CD, "Carol Ann" was selected to accompany the debut Bush-Cheney spot which you can view right now, right here.  "I'm honored that the President would select 'Carol Ann' as part of his first ad campaign for reelection," says Smith. …  I never thought it'd be part of one of the most followed campaigns in recent history."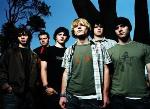 SOUNDS LIKE A BROKEN RECORD … New BEC Recordings (Tooth & Nail) band Falling Up has broken the record for all-time best sales first week for a debut artist with 3,396 copies of "Crashings" scanned.  The record was previously held by labelmates and current touring partners Kutless who have just released their sophomore project, "Sea of Faces," to the tune of 14,000 sold in the first week.  And the "dueling banjoes" don't stop there. ...  Falling Up scored a No. 1 for the single "Broken Heart" on R&R's Christian Rock Radio Charts earlier last month, while Kutless held the No 1 position for "Treason" just prior to that.  "It's like Proverbs 20:29," explains vocalist Jesse Ribordy with a laugh.  'The Glory of young men is their strength, gray hair the splendor of the old.'  We just try and do something new and exciting.  Seriously, though, it's an honor to be even compared to Kutless or put in the same class as them.  They've been our friends for years and helped get us signed.  We feel privileged to be touring with them, too."  Besides these bestest of friends, "The Sea of Faces Tour" (March 1 – April 30) also features Thousand Foot Crutch, FM Static and youth speaker Ryan Dobson.  Click here for a full list of tour dates.