TODAY'S NEWS: Taylor Sorensen, Everyday Sunday & More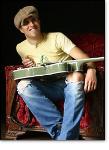 SIX DEGREES TO SORENSEN … What do Adrian, Michigan, Rocketown Records, Pura Vida Coffee, a Casio keyboard, Belmont College and John Piper have in common?  Well naturally, Taylor Sorensen.  The recent Belmont College grad got his start in Adrian, Michigan where he wrote his first song at the age of eight on his Casio keyboard.  A collection of his songs at the age of twenty-three will be packaged together quite nicely as "The Overflow" on March 23, thanks to Rocketown Records.  Influenced by a John Piper book ("Desiring God"), the album title "really sets you up for the entire album," says Taylor.  "One of the greatest ways we can show our love for God is by loving His children.  That's why Christ says, 'Whatever you do for the least of these, you do for Me.'  And He says 'do" … do love."  The man, his music and his message will head for a dozen college campuses (Notre Dame, Bethel College, Loyola University, etc.) across the Midwest this month on a promotional tour sponsored by Pura Vida Coffee.  Seattle-based and charitably-owned, the specialty coffee company uses all of its resources to benefit at-risk children and their families in coffee-growing countries and is committed to carry only certified Fair Trade, organic, shade-grown coffee which helps to raise living standards of farmers and their communities and protect the environment. 

AROUND THE WORLD IN 20 DAYS … Oh to be young again!  To be able to visit 19 cities in only 20 days.  It's a feat the lads in Flicker Records' five-member outfit Everyday Sunday probably won't even think twice about come May 14 when their promotional tour for sophomore disc "Anthems for the Imperfect" begins.  Putting in road time with the modern rockers will be special guest and labelmate Kids in the Way who join in on the "Imperfect Tour" to some of the nation's most major metropolises (Chicago, Los Angeles, Dallas, Minneapolis, Tulsa).  On day five of the journey (that's May 18 for those sans abacus), "Anthems for the Imperfect" will release and be available wherever Christian music is sold, whether online or in-store.  And on every day of the tour, it could be YOUR "Epiphone Day" with an opportunity to win a custom "Everyday Sunday" Epiphone guitar.  Click here for contest rules and regs.

DIY RECORD LABELS … At the height of their own successful careers, the latest in the artist-turned-record-label-founder bunch include Jaci Velasquez and NewSong.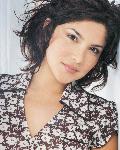 When the Christian/Latin recording artist recently formed Apostrophe Records, Jaci looked needed not look any further for label management help than to her mother and brother who she'll entrust with keeping the label small and focused.  "I want Apostrophe to be a label driven by artists and songs, not just by what a marketing machine needs in order to sell, sell, sell," shares the GRAMMY-nominated and newly-married Jaci.  "I didn't want to start a label until I found an artist that I truly believe in and wanted to promote."  And that artist is none other than Michael Cook, whose Apostrophe Records debut will release sometime later this year.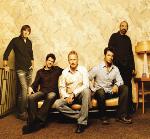 Meanwhile back at the NewSong ranch … the GRAMMY-nominated group, perhaps best known for "The Christmas Shoes," has announced they've parted ways with label home Reunion Records and are developing "a new label venture which has yet to be named."  After the recent completion of the band's most-successful-to-date Winter Jam Tour with over 115,000 in attendance, NewSong continues to savor the sweet smell of success with their most recent album, "More Life," as the latest single "For the Glory of Christ" is currently at No. 3 and climbing.  Second AC single, "Cherish" goes for adds the beginning of April.