TODAY'S NEWS: Vestal Goodman, Estes Park, & SCC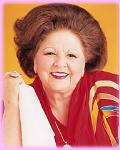 GUESS WHO'S COMING TO DINNER?… For the throng of serfs who adore Vestal Goodman, the "Queen of Southern Gospel Music," you now have the opportunity to prove it. Beginning September 1, Goodman is re-launching her VestalAndFriends.com Web site to include a premium Internet option that includes creating their own custom Vestal CDs, special discounts, online chats and your very own autographed hankie. "We are so excited about this," says Goodman from her home in Nashville. "The things you can do now on the Internet are just amazing. Try as I might, I can't possibly meet with everyone who comes to a concert, but this new service will give me the chance to get up close and personal with a lot of them." For signing up for the premium package (and laying down $49.95 per year), Vestalites will be eligible to win a trip to Nashville for a "dinner date" with the Queen herself. The happiest Goodman says the meal will take place at one of her three favorite restaurants, because, as Vestal puts it, "to cook dinner at home would be very foolish when we can go out and eat and have a great time of food and fellowship." And if you don't win, you can still get the hankie. And you can still see Mrs. Goodman, beginning in October, as PBS plans to air the Gaither Homecoming Series every Saturday night.

DO YOU KNOW KENNEDY JONES?… The future of Gospel Music just happened, and most of us missed it. Recently, winners were announced in the annual Academy of Gospel Music's national competition at the 29th Seminar in the Rockies at Estes Park, Colo. That's where such notable talent as Nichole Nordeman, Stacie Orrico and Jars of Clay were first discovered. Out of nearly 1,200 entries from 48 states and several foreign countries, Kennedy Jones (of Cleveland, Ohio) grabbed two of the three Grand Prize categories, for "Spotlight Vocal" and "Song of 2003," with Isaac Agyeman of Minneapolis taking the Grand Prize for "Spotlight Instrumental." Each of these guys received prize packages that include musical equipment, free studio time and professional performance consultation. So keep an ear out for these guys. Chances are good you'll see their names again.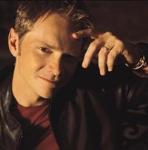 IT'S ALL ABOUT LOVE… If you could use a little marital pick-me-up or you're a big Steven Curtis Chapman fan and you live in Baltimore, Chicago, Houston, Seattle, Dallas or Columbus, Ohio, you are in luck. Chapman and his wife, Mary Beth, have joined the Family Life/Gary Smalley marriage conference, "Rekindling the Romance," where they will share insights from their own marriage and he will perform selections from his latest album, "All About Love." "I love any chance I have to build on the theme of a record because there's really so much that goes on below the surface with those songs," Chapman says.  "For me, this is a great opportunity to share more than just a four-minute musical version of it…."At the end of the day, if we can encourage even one marriage to fight the good fight and keep showing up, that is why we are doing this, together." These conferences offer the rare opportunity to see Chapman perform this fall as no other musical tour is planned.


Used by permission. © 2003 Musicforce.com