Trade in the Bunny for VeggieTales Worship This Easter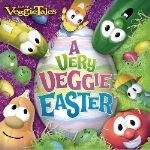 The Easter Bunny is so passé. Colored eggs are overrated. And those chocolate bunnies and yellow marshmallow chicks are just a trip to the dentist in the disguise. What we really need – especially at Easter – is a veggie-filled celebration as only VeggieTales can deliver.
Brand new, and for the first time ever, Big Idea, Inc., puts the "egg" in "eggstraordinary" with two family-friendly CD releases, "A Very Veggie Easter" and "Worship Songs."
Fresh from their starring roles in "Sheerlock Holmes and The Golden Ruler," Bob Tomato and Larry the Cuke are back with "A Very Veggie Easter" a new CD chock-full of great songs and heartwarming stories that teach us all where real and lasting joy come from. Here's a hint:  it doesn't require food coloring of any kind.
Mixed in with veggie-riffs on "Christ the Lord Is Risen Today" (C'mon, you know you're dying to hear what THAT sounds like!) and "I Know That My Redeemer Liveth," are hilarious Easter tales of "How Now Easter Cow" and "Easter Bunny Hop." And for the old(er) kids, be sure to listen for pioneer vocalist Matthew Ward (2nd Chapter of Acts) on the classic "Easter Song."
And if that trip to Grandma's house for Easter Sunday dinner is a long one, turn up this second collection for a dozen sing-along worship songs from all your veggie pals. "VeggieTales:  Worship Songs" is a delight from start to finish with worship songs the whole family will love singing. Featuring worship leader Matt Redman on such favorites as "Blessed Be Your Name" and "Better Is One Day," this CD is sure to be a 24/7 favorite — in the car, at bedtime and at all points in between. (Personally, with no disrespect to Redman, we were blown away by special guests Boyz in the Sink on "You Put This Love In My Heart." Time in the sink has done these Boyz a world of good.)
Family togetherness has never been so memorable and fun at the same time. And at little over $10 a pop, these Veggie-treasures sure beat a basket full of plastic eggs.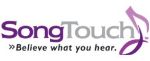 © 2006 SongTouch.com.  All rights reserved.  Used with permission.  Shop for gospel music and Christian church music downloads at  SongTouch.com.