Transparent
reviewed by Russ Breimeier

Copyright Christianity Today International

2001

1 Jan

COMMENTS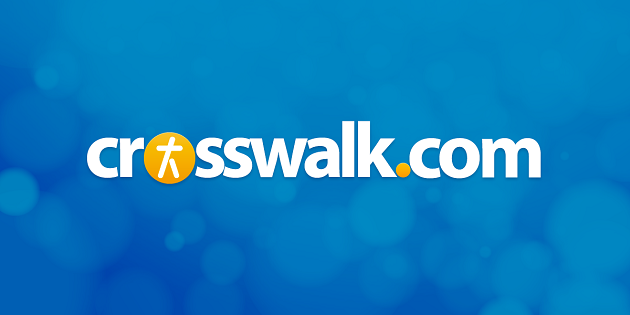 Click here to visit LaRue's artist page!
Transparent marks the second full-length release from the brother-sister duo LaRue in just under a year, yet they've already become a fairly established Christian pop act. Is it because they've had four hit singles on Christian Hit Radio? Is it all the magazine attention that Phillip and Natalie have received? Dare I suggest that LaRue is primarily popular for their age? I can't help but wonder if they'd be getting the same attention if they were 10 years older. If Phillip and Natalie (now ages 19 and 17 respectively) made their debut in their late 20s, would they still be acclaimed? Or would their brand of sometimes bland guitar pop be quickly dismissed as a copycat of Watermark, Wilshire, or Out of the Grey?
I suppose these questions are irrelevant because LaRue has found an audience in both teenage and adult listeners—teens relate to the duo's youth-oriented lyrical content, while adults respond to their modern adult contemporary sound.
Transparent starts appropriately with "Theory of Flight," a song about keeping focused on God that serves as a sort of album consecration—"Cause this life You gave me / I will give it back to You." Despite the lyrical content, however, it's pretty run-of-the-mill guitar pop, as are most of the up-tempo songs on the album.
Occasionally LaRue comes up with an interesting chord progression, but it's generally their lyrics and voices that are most impressive. They shine the most on their ballads. "Jaded" may be one of the most poignant looks at failed relationships that I've heard in Christian music, if not music in general. In "Brianna's Song," the siblings pay tribute to their younger sister who has cerebral palsy but continues to inspire them and point them to Christ. Likewise, "One White Tulip" is a beautiful dedication to their family and the importance of keeping that bond strong. And like their previous hit "Someday," Natalie delivers a passionate performance on "Fallen For You," a love song to God with an ethereal production that establishes the atmosphere perfectly, except for some very distracting electronic percussion.
There's a popular phrase that has quickly become a cliché among Christian music critics, journalists, and publicists—"this artist displays a maturity far beyond his or her years." Just about every Christian artist under the age of 20 has been labeled with this description at some point, as though it were inconceivable for a teenager to have any grasp on Christian theology. But LaRue truly does display a spiritual maturity beyond their years, much like Rebecca St. James (whom they are touring with this spring). For their age, LaRue displays an impressive grasp of songwriting skills, and they have attempted to be a little more experimental this time with Transparent. Sometimes it works, but there's just not enough impressive musicianship (other than their vocals) to make critical listeners stand up and take notice. The majority of the album is window dressing, dominated by lots of guitar strumming and production tricks, but offers nothing in the way of an outstanding guitar solo or drum pattern.
Sure, one could look at LaRue as another guitar pop group who's only getting attention for their age. But the half-full glass perspective begs the question, if Phillip and Natalie are now writing and performing music as well as your average Christian pop group in their teens, what will they be accomplishing 10 years from now? LaRue may not be cutting edge, but they've definitely got a lot going for them. Besides, they're young—they've got room to grow.