Travelers
reviewed by Mark Moring

Copyright Christianity Today International

2001

1 Jan

COMMENTS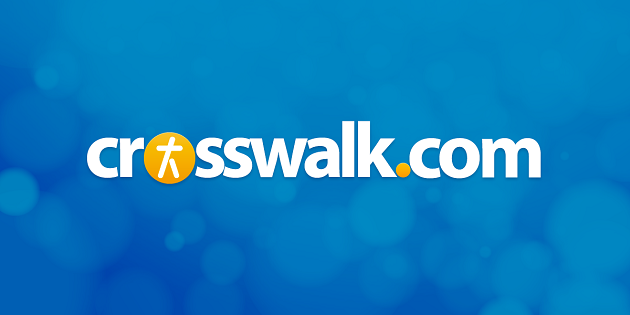 Sounds like … mellow acoustic folk/pop with hints of Shawn Colvin, Sheryl Crow, Jewel, and Margaret Becker
At a Glance … one of Christian music's finest songwriters and poets is in top form on this "unplugged" CD, which showcases Carolyn and a marvelous acoustic trio.
Travelers is the fifth CD from Carolyn Arends and her first on the Canadian Signpost Music label, founded by Christian folk singer Steve Bell. Signpost recently announced its new Livingroom Series, all-acoustic songs featuring some of Christian music's best singer/songwriters. Bell did the first album in the series, Simple Songs, and was such a fan of Carolyn's music that he asked her to do the second. (Bob Bennett and Jon Buller are among the other artists slated for future albums in the series.)
Carolyn got her start in Christian music strictly as a writer, primarily because of her brilliant way with words — just what you might expect from a voracious reader of Lewis, MacDonald, Muggeridge, Buechner, and even Dr. Seuss. (Carolyn is quite an author herself; her book, Living the Questions [Harvest House], is a must-read.) After writing songs for the likes of 4Him, Susan Ashton, and others early in her career, she finally hit the studio herself for her 1995 debut, I Can Hear You (Reunion), which included the hit "Seize the Day," still a fan favorite. She experimented with rock on her sophomore project, Feel Free, but returned to her acoustic roots — what she does best — with the marvelous This Much I Understand. A greatest-hits CD, Seize the Day and Other Stories, followed before she and Reunion parted ways.
Which brings us to Travelers, a 12-song gem featuring not only her best songwriting to date but also one of the finest acoustic trios in the business — Carolyn on guitar (and vocals), Spencer Capier on just about everything with strings (violin, mandolin, bazouki, additional guitars, plus harmony vocals), and Spencer Welch on keys (piano, accordion, Wurlitzer, plus harmony vocals). Bell even makes a guest appearance on one track, playing mandolin and guitar. The CD has a warm, down-home feel, accomplishing the goal of the series: A stripped-down production that makes it seem as though the musicians are jamming in your living room.
The title cut, "Travelers (The Airport Song)," features Carolyn's witty and poignant storytelling at its best, written from the perspective of a people-watcher who's waiting for her next flight: "Eating raisins in the corner is a girl of five or six / She is sporting a new shiner shaped just like her brother's fist / But I'm sure he didn't mean it, 'cause they get along just fine / Accidents will happen when you're killing this much time." And the chorus: "We are prodigals and pilgrims, we are sinners, we are saints / It gets hard to tell the difference the more you make us wait / There is variance in circumstance, direction and occasion / But the truth is we're all travelers who have not reached our final destination." There's lots more great writing where that came from, exploring themes of longing for God ("Eternity in Our Hearts"), celebrating faith ("Dance Like No One's Watching"), and trusting God in the midst of doubt ("I Believe"). And there's a fun track about wanting to get away with someone special, "(I Wanna) Go Somewhere with You," featuring these opening lines: "It shouldn't be half this hard to get you, me and a Texaco card / On the open road with the windows down, and the radio up and the wheels going 'round … / All I wanna do is go somewhere with you." There's even a nod to the Beatles near the end with the line, "Baby you can drive my car."
Travelers features 11 of Carolyn's originals, plus a wonderful cover of T-Bone Burnett's "River of Love." (Inside scoop: Carolyn chose "River of Love" over two others she was strongly considering, Rich Mullins' "Hold Me Jesus" and Randy Stonehill's "King of Hearts." She says either, or both, could show up on future CDs.) It all adds up to 47 minutes of what I think is one of the very best Christian albums of the year.
(Note: Although Travelers is currently unavailable in U.S. bookstores, you can purchase a copy from the official Signpost Music Web site, www.signpostmusic.com, or visit Carolyn Arends's official Web site at www.carolynarends.com for more details.)