Tree63: Wired for Worship on New Project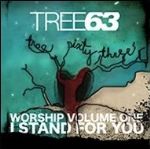 While the band could've ended their run several times since their 2000 debut, Tree63 has persevered through countless line-up changes, relentless touring schedules and growing families. But the band's determined resolve has paid off recently as they received the most accolades to date with the cover of Matt Redman's "Blessed Be Your Name."
As die-hard fans already know, John Ellis & Co. certainly have a few more musical tricks up their sleeves that are sure to resonate with the masses. Case in point:  the new Tree 63 project, "Worship Volume One:  I Stand for You."
While the disc mostly features familiar tracks from the Tree63 catalog, the band's new musical spin makes the album appealing for old and new fans alike. This transformation is the most noticeable on the disc's live tracks where "Treasure," "Joy," and "King" have probably never sounded better. With a few guitar licks borrowed from the U2 playbook and the kind of frenetic energy listeners could typically only hear at a live show, this CD provides the next best thing to a concert ticket.
On the non-live side of the spectrum, a cover of Redman's "Nothing But the Blood" sparkles with a guest appearance from Redman himself, while fan favorite "Look What You've Done" segues into a beautiful rendition of "Amazing Grace" to close things out on a high note.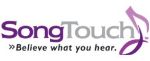 © 2005 SongTouch.com.  All rights reserved.  Used with permission.  Shop for gospel music and Christian church music downloads at  SongTouch.com.