Tresa Jordan
reviewed by Christa Banister

Copyright Christianity Today International

2006

1 Jul

COMMENTS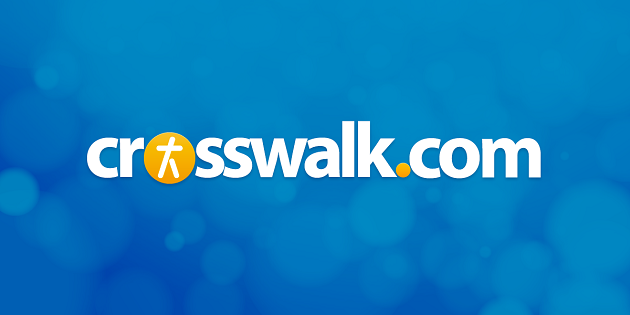 Sounds like … modern country similar to Julie Roberts, Sara Evans and Martina McBride with a touch of bluegrass
At a glance … with songs that are both heart-wrenching and hopeful, not to mention well-sung, Tresa Jordan makes an impressive debut
Track Listing
I Turn to Country
Angels Cry
Underneath the Wheels
Dancin' on Daddy's Feet
Long Time Comin' Around
Ain't No Grave
Country High
Sweetwater Road
Hold on to You
Beyond the Blue
Like her mainstream country contemporaries Shania Twain, Faith Hill and Gretchen Wilson, Tresa Jordan definitely knows a thing or two about tough times. But rather than wallow in what's she's been through, she uses those personal ups and downs to bring color and relatability to her music.
The Central Florida native was bitten by the music bug at a young age. "My dad was a drummer," she says. "When I was little, I remember him going out to play with his band on Friday and Saturday nights. He had to wear these shirts with cuff links. When I was about 9 or 10, I actually got to go sing with my dad. I've got a picture of me sitting there waiting to go out on stage to perform for the first time. It was the most awesome thing."
The experience had such an impact on her that she eventually enrolled in a performing arts school during her last two years of high school. In such a creatively-minded environment, Jordan's talents couldn't help but flourish, and before long, she knew exactly what she wanted to do with her life: become a professional country singer.
So, when she was 19, she took the leap of faith that many have taken before and moved to Nashville. With big dreams and not much money to spare, Jordan waited tables while she honed her craft. And while she didn't find instant success with her songs, she found love instead and married another struggling musician, and they started having kids.
Much like the stereotypical country song, however, her life began to fall apart. After putting her music aside to take care of her growing family, Jordan's marriage was crumbling in the meantime. Eventually, she and her husband would divorce, and the experience of rebuilding of her life—as a mother of three—ultimately became the inspiration for the songs on her debut. (She has since remarried.)
But rather than embrace the usual, gimmicky country clichés, Jordan's songwriting succeeds because of its blatant honesty and her haunting voice, something especially evident on the heart-wrenching ballad "When Angels Cry" and her tribute to the beauty that's found in a simple life in "I Turn to Country."
And while those looking for blatant declarations of faith won't find them here, there are hints in "When Angels Cry" and an outright blatant declaration on her rousing, bluegrass-tinged cover of "Ain't No Grave," with this chorus:
"I looked way over Jordan / What do you think I see? / I saw a band of angels / They were comin' after me / Well meet me Jesus meet me / Meet me in the middle of the air / I'm gonna rise to meet my Lord / And I'm gonna say goodbye down here."
For more information on Jordan, check out www.tresajordan.com.
If you are an independent artist who would like to be considered for review on our site, please send your CD(s) and any related press materials to editor of independent artist coverage:
Christa Banister
Attn: Independent Christian Artists
300 E. 4th St. Suite 406
St. Paul, MN 55101
Due to the number of projects we receive, we are unable to cover or correspond with every artist that contributes. But we do give all submissions a fair listen for coverage consideration.
© Christa Banister, subject to licensing agreement with Christianity Today International. All rights reserved. Click for reprint information.