Trevor Morgan's Ready for His Close-Up on "Wonderlight"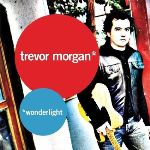 Artist:  Trevor Morgan
Label:  BHT
While fresh-faced singer, songwriter and guitarist Trevor Morgan may not be well-known to most Christian music fans, he's certainly no newbie to the Nashville music scene. Not to be confused with the actor of the same name, the Alabama native has written songs for Geoff Moore and Phillips, Craig & Dean. His music has also been featured in a Nautica TV ad campaign. What's more, he has played bass alongside mainstream guitarist Will Owsley (Shania Twain, Ben Folds) and Ginny Owens.
On "Wonderlight," Morgan unveils a solid solo debut and worthwhile first release for fledgling BHT Records. Stout vocals (think Jeremy Camp arm wrestling with Bebo Norman) blend well with the acoustic and electric guitar-driven compositions offered here. But, as the cliché goes, the proof of the pudding is in the tasting.
The most flavorful selections include rollicking cuts "Skin and Bones" and "All About Me." These songs and others reveal the heart of one who sometimes struggles with imperfection, unworthiness and sorrow. Softer tunes such as "Fall Down" and "Oh Hallelujah" tilt toward surrendering to God, although occasionally timeworn phrases like "only you can satisfy" get in the way.
On the whole, Morgan seems to possess the talent needed to propel his career well beyond the backdrop.

© 2004 CCM Magazine.  All rights reserved.  Used with permission.  Click here to subscribe.