Tribbett & G.A. Stand Out with Latest Gospel Offering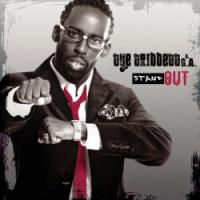 Artist: Tye Tribbett & G.A.
Title: Stand Out
Label: Sony
Tye Tribbett & Greater Anointing's (G.A.) latest effort, Stand Out, lives up to its moniker with driving rhythms that differentiate this gospel album from most. Stand Out sounds more like a rock album than a typical gospel-flavored record. The title track opens the CD and firmly reiterates the themes of Tye's last project—authority and victory in Christ.
Though the album was recorded live, the choir and band sound flawless. As various singers offer up their respective pieces of praise, their voices are also captured well, which is impressive for a live recording.
For those unfamiliar with gospel music, Tye Tribbett & G.A. are a good starter group to introduce new listeners to this genre. "I Need You" and "Let Us Worship" make great corporate worship songs. The instrumentation and haunting vocal arrangements of "Prodigal" depict the urgency of coming back to Christ after a time away from Him. The music of "I Made It Through" is comparable to a sonic circus, but it works considering the subject matter of the song; life is often chaotic and feels like a three-ring circus, but God is faithful to bring s through.
The final track, "Good in the Hood," is a restorative reminder that not every person who grew up dealing with hard things in life is on drugs or in jail somewhere. As Tye himself says in the song, "I know there's a lot of bad out there, but there's a lot of good, too." "Good in the Hood" could fare well at mainstream rap and hip-hop radio, and it would do listeners a lot of good to hear it.





© 2008 CCMmagazine.com. All rights reserved. Used with permission.