Ultimate Collection a Cohesive Mix for the Uninitiated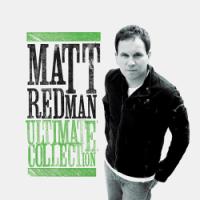 Artist: Matt Redman
Title: Ultimate Collection
Label: Kingsway

Strong round-up of worship classics …

If a contest existed where you had to start naming the top worship leaders on Planet Earth, it would only take a few guesses before Matt Redman's name would be introduced. That's because the English songwriter has created memorable anthems for the global church for the better part of two decades and been seen as instrumental in major worship movements like Soul Survivor and Passion Conferences.

Those already holding Redman's previous releases among their personal discography might shrug at Ultimate Collection and rightfully so. Since there's no new material present, the album offers absolutely nothing but a new playlist for Redman's current fan base. Yet what Collection does well is bring several of his classics and even some underrated tunes to a cohesive mix for this uninitiated.

The favorites are represented well, as "Heart of Worship," "Blessed Be Your Name," "Better is One Day" and "You Never Let Go" are all present and accounted for. Several songs from Facedown like "Praise Awaits You" and "Dancing Generation" are also included. It's surprising, however, that the title track from 2006's Beautiful News failed to make the list. Also, it's a bit frustrating not to have anything from Redman's last studio release, We Shall Not Be Shaken.

For fans already in the loop, there's nothing new to hear. Ultimate Collection is, however, a nice compendium for those interested in the most popular songs from Redman's back catalog.




© 2010 CCMmagazine.com. All rights reserved. Used with permission.

**This review first published on May 13, 2010.