Uncommon Days
reviewed by Russ Breimeier

Copyright Christianity Today International

2006

1 Jul

COMMENTS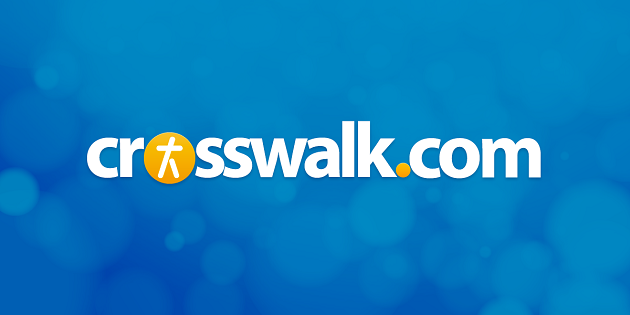 Sounds like … anthemic modern pop/rock inspired by The Choir and U2, but sharing more in common with By the Tree, Ten Shekel Shirt, and Starfield
At a glance … a very good and polished modern pop/rock debut from Circleslide, although their songs too often suffer from overly conventional Christian lyricism and arrangements
Track Listing
Uncommon Days
Home
My Reward
Get Up
Gravity
Love Unfailing
Weather Boy (C'mon, C'mon)
Up to the Sky
Walking on the Waves
Possession
Noah
Meteor
Sun of My Soul
**. In the Light of the Morningstar
What's with a band name like Circleslide? It's a nod to the classic 1990 release from alternative Christian rock mainstay The Choir. And indeed, it's intended as a tribute to one of this new band's greatest musical influences.
Working with YWAM out of Arkansas, lead singer and guitarist Gabe Martinez started Circleslide five years ago with his brother Tim on bass and friend Fred Mandujano on drums. They added guitarist Aaron Gillies after relocating to the Midwest and later took top prize in the Christian band category at 2003's Music in the Rockies competition, where veteran A&R executive John Mays (Point of Grace, Nichole Nordeman) discovered them, eventually helping the band sign with his Centricity Records label.
The connection between the two bands runs deeper than the shared title/name on Circleslide's full-length debut Uncommon Days. In addition to Tommy Collier and Peter Kipley (MercyMe), Mays arranged for long-time Choir collaborator (and newest member) Marc Byrd to produce some tracks, who in turn tapped support from The Choir's core, Steve Hindalong and Derri Daugherty. Besides co-production duties with Byrd, Hindalong co-wrote and plays percussion on several tracks, while Daugherty contributes some backing vocals and guitar.
But there the comparisons more or less end. Though inspired by Christian rock's classic alternative bands—including The 77s, Adam Again, and U2—Circleslide doesn't really emulate The Choir's penchant for arty lyricism or ethereal arrangements. Instead, they seem to share more in common with semi-worshipful contemporaries like By the Tree, Ten Shekel Shirt, and Starfield, For sure, Circleslide sounds tight and polished, with Mark Alvis replacing Mandujano on drums since the album's initial recording sessions a year ago. Gabe's bold and raspy vocal, particularly on "Love Unfailing" and the radio single "Walking on the Waves," recalls Paul Colman, By the Tree's Chuck Dennie, and to some extent Live's Ed Kowalczyk.
Too often, however, the band falls prey to Christian rock blandness whenever the lyricism lacks imagination. "Walking on the Waves" makes predictable use of Peter's ocean walk as a worshipful metaphor of faith, and the cover of Paul Baloche's "My Reward" likewise remains content with the usual U2-styled modern worship combined with lyrics straight from Scripture ("Well done good and faithful servant"). "Gravity" too lacks creative spark despite praise of God's love: "This is why I sing out/Your love will never let me down/When You rescued me, You broke the laws of gravity." It all sounds too much like other generic Christian pop/rock songs from the last decade.
Not that there isn't a lot of promise on Circleslide's debut. The hope-filled title track closely resembles The Choir at their most upbeat, while "Get Up" exhibits power and beauty reminiscent of both The Choir and A Room Full of Walters with an almost majestic sounding anthem of brokenness and encouragement. Other songs like "Noah," "Home," and the more thunderous "Weather Boy" recall classic guitar rock from U2 circa The Joshua Tree and Achtung Baby.
Better still is "Posession," an alt-rock powerhouse that effectively uses the music and lyrics to contrast the uncertainty and release stemming from surrender to Jesus. "Meteor" also impresses with its psychedelic rock edge, intelligently used to look ahead to the tribulations and triumphs associated with Christ's second coming. And while their cover of Glenn Kaiser's "In the Light of the Morningstar" is a bit sloppy, particularly the organ part, it's nice to hear that Circleslide is willing to show some versatility by tackling blues-rock.
The debut would have benefited from more inspired moments like these to help set it apart from what other bands are doing. It's a good start that demonstrates this band is capable of blurring the lines between pop, rock, progressive, blues, and worship with engaging results, but Circleslide needs to become more uncommon with their sound if they really want to live up to the great Christian rock bands that inspired them to this point.
Copyright © Christian Music Today. Click for reprint information.