Undone
reviewed by Russ Breimeier

Copyright Christianity Today International

2002

1 Nov

COMMENTS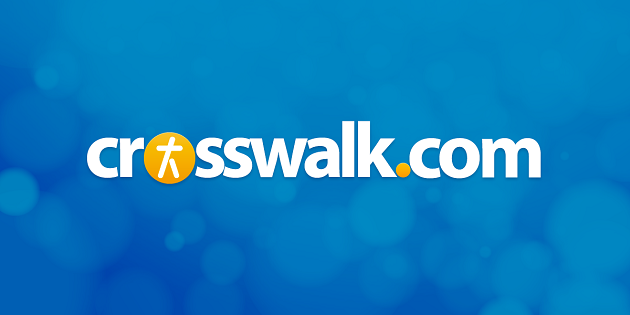 Sounds like … melodic and anthemic British rock and worship influenced by bands such as U2, Coldplay, Delirious, and The Call
At a Glance … a lot of Undone has been done many times before, but the album is saved by a handful of exceptional songs.
Ten years ago, The Kry was formed when Albuquerque, New Mexico youth pastor Pete Nelson (guitars, keyboards) joined musical forces with two French Canadian brothers from Quebec, Canada, Jean-Luc Lajole (lead vocals, guitars) and Yves Lajole (drums). Sure, the mix of the two regions seems like oil and water, but musically these three come together wonderfully, and over the past decade they've become one of the most respected Christian rock acts. The Kry's most recent release, 2000's Let Me Say, featured "Cassie's Song," with lyrics drawn from a poem written by Cassie Bernall two days prior to the Columbine tragedy. Appropriately enough, The Kry was her favorite band. After recording six albums together, however, Pete decided to pursue ministry and family life outside of the band. Replacing him are newcomers Danny Donelly on guitars and David Roy on bass. Assisted by promising new producer Elijah Thomson, The Kry is a somewhat new band with Undone, the band's seventh release and their first on the Metro 1 record label.
This band has always demonstrated a fairly strong influence by U2 in their sound, and Jean-Luc has more or less admitted as much. He's also a firm believer in the strength of a good melody to make a song more memorable. Consequently, "Here" is much like U2's "New Years Day," in a good way. It appropriately begins the album as an invocation, a prayer of consecration. The acoustic title track which closes the album also features a strong U2 influence, in the spirit of "One" and "40." It's a powerful and prayerful mission statement for the band, inspired by the calling of Isaiah. "Maybe" is a catchy pop/rocker that looks with hope to the future of life in heaven, which could come at any time for any or all of us. "Why?" has a bouncy shuffle reminiscent of Delirious with a challenge to agnostics who are struggling to convince themselves there's no God: "Why you're so sensitive when I talk about who Jesus is? / If you think the Bible's just a fable, I say 'why?'" Thematically, this is an album that communicates the frailty and brokenness inherent in all of us, and our subsequent dependence on God's healing love. This is exemplified in the Beatle-esque track "Only the Love of God." "All Over Again" is a beautiful and simple track, reminding us that because of Jesus, we can always begin again and change from our old ways: "I know this song says nothing new / But don't ignore this simple truth / If you are ready for a change / He'll loosen your shackles, break the chains." Obviously, this will likely be used for the altar call traditional in their concerts. Even more impressive is how much The Kry sounds like Coldplay on this track, with their ethereal acoustic ballad sound.
Mainstream bands such as U2 and Coldplay aside, Jean-Luc and company were just as much influenced by the UK worship scene for Undone. The Kry always has maintained a somewhat worshipful tone to their music, but it's more readily apparent on more than half of this new album. "Beautiful" plays like a lost Sonicflood track with its pseudo-disco and driving rock sounds, while "My Everything" and "Run to You" are similar to songs by Delirious. It may sound like a bit of a cop-out, but Jean-Luc readily admits that despite trying to write original worship music from the heart, "I am reminded of the words of Solomon: there is nothing new under the sun." Nevertheless, there are two particularly excellent worship tracks on Undone. "Spark Up the Flame," a terrific ballad calling for spiritual revival and refreshment, is among the best songs ever written by The Kry; it's highlighted by an excellent melody and powerful strings arranged by Jon Andrew Schreiner (Fernando Ortega's frequent collaborator). Then there's "Glorious," which is as good as any of Delirious' best worship songs. It's got a worshipful atmosphere, simple-yet-effective lyrics, and a very memorable melody.
Undone is a fine album of melodic and authentic rock. It sounds a little derivative at times, not quite rising to the level of Delirious and U2, aside from a few excellent exceptions. It also isn't as good as some of The Kry's more hard rocking past efforts. Generally speaking, however, this is a little better than Delirious' upcoming Touch album (a.k.a. Audio Lessonover in the UK). The Kry's Undone is good enough to satisfy fans and compete with similar modern-worship-influenced British rock albums.