Unlocked
reviewed by Andree Farias

Copyright Christianity Today International

2003

1 Jul

COMMENTS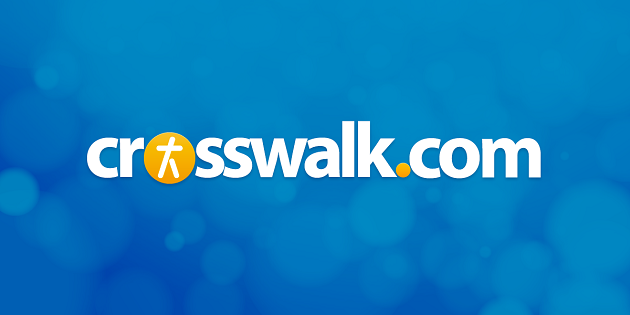 Sounds like … Knowdaverbs and label mates GRITS, with rhythmic hints of Out of Eden, tobyMac, and other Gotee-derived artists
At a Glance … Verbs definitely sounds more vibrant and less tired than on previous albums, but the brevity of Unlocked doesn't allow him to fully demonstrate his abilities
I've always considered the artist formerly known as Knowdaverbs as one articulate conversationalist. Ever since he first dropped on the scene in 1998 with his didactic debut, The Syllabus, I couldn't help but deem his rhymes and message rather educational and communicative, as though he's eager to share with his audience the fountain of knowledge he's gained in the school of life. This approach proves particularly digestible and easy-to-swallow, since his let-me-tell-you-what-I've-learned lyrical style is more keen on storytelling than abstract urban platitudes that, for the most part, alienate non-urban listeners.
That's only the lyrical side of things. For some reason, I always had some trouble connecting with the rhythmic aspect of Verbs's craft. The songs he culled with the aid of Incorporated Elements, his GRITS buddies, and other producers, were accomplished and fun, but for some reason they were never quite up-to-par with what you hear on R&B or hip-hop stations. They had the edge necessary to make a mark, but something—maybe the excessive lightheartedness or dark samples—was preventing it from rising above the status quo, and that carried over to how much his previous albums were embraced by the public at large.
Verbs seems to be taking a step in the right direction with Unlocked, his third effort, perhaps named for his newfound sound as well as his new hairstyle. The production has improved greatly and the majority of the new material has no problem holding the attention of the listener. This could be in part due to the decision to use producers outside of the tried-and-true sphere of knob-specialists that Gotee typically relies on when producing a record, such as Todd Collins and Incorporated Elements. The results are infused with a subdued freshness that is still very accessible. Pete "Liquid Beats" Oquendo is one such producer, and he competently turns "Live to the Music" into an arm-waving track adorned with an interesting combo of oriental instruments, synth strings, and Atari-like blips, which serve as an effective backdrop for this inspirational track about the cathartic power of hip-hop.
Equally hot is the first single, "What You Rock Now," a party jam that takes the biblical concept of "you reap what you sow" and dishes it out in an easygoing, head-nodding manner ready to blaze the airwaves (which it did already.) The always reliable boys from GRITS make a timely appearance alongside new Gotee signee Nirva (Dorsaint) on the track "Expensive," a song that is somewhat reminiscent, in essence, of the duo's own "Lovechild," especially when Bonafide spits his calculated rhymes over Ric Robbins's straightforward beat; as usual, Coffee shines by contributing a rapid-fire verse, with Nirva coming in on the hook, and Verbs inching not too far behind with a commendable verse that cleverly—yet politely—disses B2K.
Similar to "Equeena" or "Just the Facts, Ma'am" on previous Verbs albums, the theme of love and commitment is tackled in the Tony McAnany-produced "Love Triangle," a smooth song that starts off with a sweet, nylon-stringed guitar part and features a very catchy, familiar hook I can't quite put my finger on. The song offers words of wisdom from Verbs to both genders and specifically pinpoints the guys' tendency to be volatile in relationships, and addresses those girls who are quick to give their hearts away to males who aren't worthy of their love. Elsewhere, "She's Ms. Sin," with its bumpy beat, low-register piano notes, and an interesting screech sample, follows the same thematic pattern, this time with a lyric that focuses on Verbs and his frustrations with an overly dominating female.
Though many will consider this song a little cliché and after-the-fact, Verbs feels compelled to offer his own view of the 9/11 occurrences in the track "The Before and The After," a cut that, save from the monotonic bassline, is a capable track that features winning flamenco-styled guitar work and offers the most excellent line, "[many wish to] call back the safety that we might have taken for granite." But my favorite track is embodied in the tribal cut "Can You Hear Me?," a club banger that could very easily be mistaken for the work of uber-producers The Neptunes.
Liner notes perusers will be disappointed to find that Unlocked (like GRITS's The Art of Translation, DJ Maj's The Ringleader, and other recent hip-hop albums) doesn't include lyrics, so you'll be forced to head on over to the website in order to get them. However, this is only a minor quibble considering that Verbs' flow and diction are intelligible enough, and his easy-to-follow rhymes are not cryptic or a pain to decipher. Length can also be an issue to some, since this album is only 12 tracks long, and there are practically no interludes, with the exception of the dancehall-esque "Feelin' the Interlude," which is a lightly produced track that is longer than most filler skits.
And therein lies the major flaw of this album. It's been put on the back burner for so long that one would expect the final product to be worthy of the hype. And in part it is, but, for some reason, 43 minutes of music leaves me with the feeling that Verbs has yet to release a definitive album, one that perfectly captures the scope of his talent and that efficiently takes advantage of the beat-making capabilities of others, thus producing a memorable hip-hop effort. Unlocked gets dangerously close, and it only makes me look forward to what's to come from this gifted emcee.