Unshakeable
reviewed by Russ Breimeier

Copyright Christianity Today International

2001

1 Jan

COMMENTS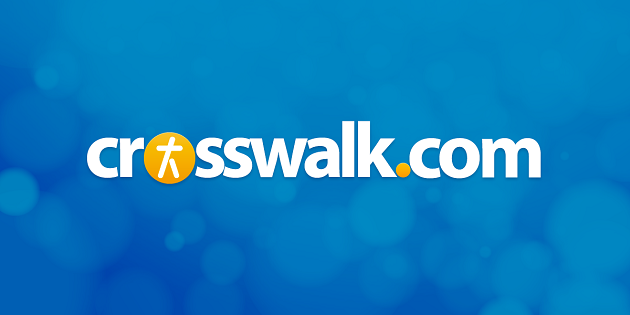 Sounds like … modern worship a la Sonicflood and Delirious aimed squarely at teens, just like the youth conferences the album stems from
At a Glance … the superb production makes this a bold step forward for the Acquire the Fire series, and a good modern worship album that blends popular favorites with original songs.
While some "modern" worship albums sound archaic and amateur, Unshakeable, the latest album from the Acquire the Fire teen conferences, will knock your socks off because it sounds terrific. Yes, the songs are worshipful, though we've heard most of them before - Chris Tomlin's "The Wonderful Cross," Matt Redman's "Holy Moment," Delirious' "History Maker," the popular "God of Wonders" from City On a Hill, and (of course) this year's most over-covered worship song, "Breathe." What makes the difference here is the top-notch modern rock production by Otto Price and the array of well-known Christian artists covering the songs. "The Wonderful Cross" features Acquire the Fire pastor Ron Luce with Brad Olson of The Waiting. Superchic[k] covers "Holy Moment," and they sound more like The Benjamin Gate or Garbage here than they did on their debut album. In fact, even Plumb makes a rare appearance on this album. While their cover of "History Maker" sounds a little too much like Rebecca St. James' "Pray," it's still a cool rendition.
I also liked the original songs that appear on the album, including "I Wanna Be Clean" (sung by Nick Gonzales of Salvador) and the title track (sung by Phil Joel of the Newsboys). Otto Price's modern pop/rock production is consistent through all the songs, so the sound doesn't radically change from artist to artist. However, the songs are still distinguishable from each other because they are thoughtfully produced and feature nice musical hooks and different vocalists. Jeff Deyo, former lead vocalist of Sonicflood, unveils his first solo song since leaving the group, "Fill Me," which he co-wrote. If his other material is this good, I hereby declare Jeff the honorary heir of the Sonicflood legacy; he sounds the most like his old band in style and songwriting.
Not all the originals on Unshakeable are going to be remembered as great worship songs. "Fill Me" and especially "I Wanna Be Clean" are extremely simple in content, focusing more on "what we want" instead of "what God is" - "I wanna be clean / I wanna be pure / I wanna be holy / I wanna be yours." They don't quite stand up as well next to the well-known favorites on this album. Although the favorites, such as "Breathe" and "God of Wonders," appear on many other recordings, these songs are among the most popular with teens right now. Since the album is designed to teach kids the music sung at the Acquire the Fire conferences, I don't think the song selection is a problem. I'm also not sold on Ron Luce as a lead vocalist either (he sings on 3 of the 10 tracks). Though he's a very good singer, Ron almost sounds too passionate and pretty for the musical style, reminding me of Michael Crawford from Phantom of the Opera. I'd assume they'd want someone who'd sound more like favorite artists of teens today, such as Rob Thomas (Matchbox Twenty) or Jason Wade (Lifehouse). Feel free to disagree with me on these minor points, but overall Unshakeable is a bold step forward for the Acquire the Fire series. Because the album sounds so good, you'll want to share it (and its message) with your friends … and that's exactly what the album's producers are hoping.