Unspoken
reviewed by Russ Breimeier

Copyright Christianity Today International

2003

1 Mar

COMMENTS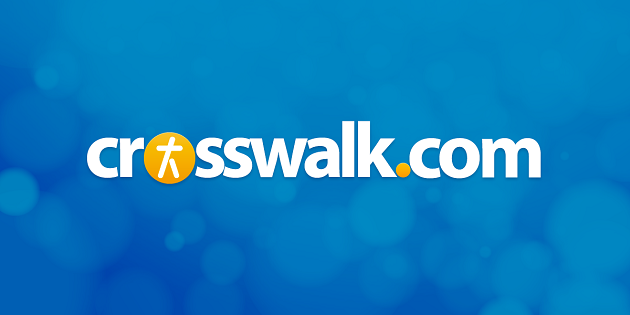 Sounds like … Stacie Orrico and Rachael Lampa — a blend of Britney Spears-styled modern pop with the adult contemporary sounds of Celine Dion and Joy Williams
At a Glance … while Jaci's latest album features some of her most personalized songs to date, they still aren't very revealing, nor is the music all that remarkable from similar modern adult contemporary pop
Twenty-three-year-old Jaci Velasquez has played an important role in the rapid development of Contemporary Christian Music since her 1996 debut, Heavenly Place. In the seven years since, she's generated five-and-a-half albums (excluding Spanish remakes of previously released material), 16 number one singles on Christian radio, numerous Dove Awards and nominations, Grammy Award nominations, and a 2002 Latin Billboard Award for Pop Album of the Year, Female.
Yet despite all these achievements, Jaci's latest album, Unspoken, presents a number of other firsts for the successful recording artist. It was written and recorded while working on her feature film debut, Chasing Papi (in theaters April 2003). It marks the first time she's recorded with her touring band of the last six years (for the song "Your Friend"), and the first time she's produced a song (with the aid of her touring band on the same track). But most important, Unspoken marks the first time Jaci has become actively involved in the songwriting process, co-writing 7 of the album's 12 tracks. You have to applaud her decision to step up from a simple singing sensation and grow into a songwriter, though her reasons for doing so are more personal than career oriented. In the last five years, Jaci's learned a lot of hard lessons between the death of her grandfather, the separation and divorce of her parents, and the failed relationships in her own life.
Unspoken, then, represents this young artist's attempt to boldly vocalize "the real Jaci" — the side of her we've never seen in the public eye. But don't assume Jaci has become an outspoken, introspective songwriter overnight. The most revealing song on the album is "Glass House," produced by famed Latin producer Emilio Estefan (and husband to Gloria). This well-made, ethereal modern pop song is clearly addressed to the audience, challenging issues of publicity versus privacy with a somewhat defensive tone: "You can throw those stones/Even though I may be fragile/You're not gonna see me shatter … It's my faith that keeps me strong/The light is on in my glass house."
In contrast, the upbeat pop of "The Real Me" is more testimonial than confessional, with Jaci directly singing, "People think I've got it all together/With the show of my sweet, sweet smile/But do they know if I've been happy ever?/Pull up a chair, 'cause this may take a while." The song doesn't go much deeper than that, however, and it doesn't become clear if she's singing to her fans, her friends, or to God — there are hints of all three in the words.
Therein lies the problem with Unspoken. Most of it isn't any more unique or vulnerable than standard Christian adult contemporary pop. "You're My God" simply praises the Lord for all his awesome glory as manifested in creation, and "I'm Alive" (co-written with Cindy Morgan) is a routine ballad praising God for the gift of life. Many of the album's songs were produced by Matthew Gerrard (Plus One, Nick Carter), so they naturally sound like modern pop ballads performed by Britney Spears. Such is true of "Jesus Is," which uses simple words of inspiration to testify to the comfort of Christ: "You're my best friend in spite of my flaws/I can't believe You're always there/You hear my prayers, You are my Rock." A similar sound is found in the humble and confessional "Lost Without You," which does boast a very catchy melody in the chorus: "All I know is I'm lost without You/I'm not gonna lie/I could never be strong without You/I need You by my side."
For his part, Matthew Gerard does a fine job of keeping Unspoken from sounding like the usual Nashville Christian pop album (probably because it was recorded and produced in Los Angeles). Many of his tracks, however, begin to sound similar by the album's end. The exception is the funky title track (surprisingly co-written by Senator Orrin Hatch), which could serve as the perfect theme for a country facing an international crisis: "If we all pray for peace, change will come I believe/As we face the unknown, God heals us when we're broken/He is there, use Your voice/Reach for Him, make a choice/None of us are alone/Don't leave Your heart unspoken."
At least some of the other tracks feature different producers to help vary the sound. Most notable is Tommy Sims's blend of modern pop with Latin and Middle Eastern sounds on "He," as well as the angelic and abstract acoustic ballad "Something," which is about a failed relationship (earthly or spiritual). It resonates more deeply than the other ballads of the album. Even Jaci's self- produced "Your Friend" helps lend variety to Unspoken's sound, with a song that sounds more sophisticated than you'd expect.
While Unspoken isn't really a disappointment, it still fails to reveal enough about Jaci artistically or personally, with songs that still sound like typical Christian adult contemporary (a criticism that's plagued her career from the start). To no one's surprise, her voice is at times very impressive, especially on "I'm Alive," but the words and sound of the music ring too familiar, reminiscent of songs and artists heard before. What is encouraging, however, is Jaci's attempt to put more of herself in her craft, which forces her to articulate what she personally believes. As art, Unspoken doesn't stand apart from past albums by Rachael Lampa, Stacie Orrico, ZOEgirl, and Joy Williams, to name a few, but it should still be praised as a testimonial of strengthened faith.