Until My Heart Caves In
reviewed by Russ Breimeier

Copyright Christianity Today International

2005

1 Aug

COMMENTS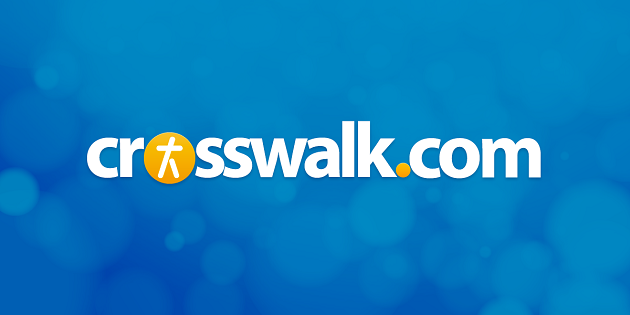 Sounds like … raw and melodic modern rock that aspires to The Who, Switchfoot, and Relient K, but ends up more like Casting Pearls, Sanctus Real, and Delirious
At a glance … though Audio A's latest has a strong modern rock sound, you can't help thinking that a band that's been together for nearly 15 years is capable of something meatier
Track Listing
Clap Your Hands
Until My Heart Caves In
King
Melody (Lost Inside the Wonder)
Starting Over
Are You Ready for Love
Undefeated
Your Love Keeps Lifting Me Higher
Light of the Sun
All Around Me
Losing Control
Few Christian bands last for more than ten years, but this one's going on fifteen. And it's no small feat to sell more than three million albums or score eighteen chart-topping singles on Christian radio. But with all due respect to Audio Adrenaline, it's amazing that they've maintained a fan base after all this time.
Not that they don't make good music. Like Petra over their 30-year career, Audio A's sound has varied significantly from album to album. The rock band that started in the early '90s flirted with hip-hop and programmed dance beats, only to embrace '70s-styled classic rock on Bloom in 1996. They soon morphed into heavier funk and grunge, then gravitated back to pop and hip-hop. Audio A's last two albums (2001's Lift and 2003's Worldwide) took a straightforward modern pop/rock approach, revealing a more worshipful side to their songs. Summarized differently, Audio A has drawn comparisons to The Spin Doctors, The Who, Red Hot Chili Peppers, Sugar Ray, Lenny Kravitz, U2, and Aerosmith since debuting in 1992. Some would say it reflects an eclectic progression; others would call it trial and error.
Which brings us to Audio A's ninth studio album, the intriguingly titled Until My Heart Caves In, which has a lot going for it thanks to producer/guitarist Jay Joyce (The Wallflowers, Robbie Seay Band). He's pushed Audio A toward more raw modern rock, still polished and in step with their most recent albums, but also aggressive and more representative of the band's live sound. For the majority of fans who acknowledge Bloom as the band's best effort, Until comes close to capturing the same rock verve and is in some ways their best sounding album in ten years.
Tyler Burkum's guitars and Ben Cissel's drums seem to benefit the most on this album, evidenced by songs like "Undefeated" and "Are You Ready for Love," with explosive outbursts reminiscent of Switchfoot while boldly challenging people to get up and love the world: "Are you too comfortable to join the revolution?" The anthemic "Melody (Lost Inside the Wonder)" features a harmonica hook and the same triple-rhythm feel made famous by bands like U2 and Coldplay. Speaking of which, the Brit band's signature piano sound is utilized in "Starting Over," a predictably powerful ballad of grace and reclaimed innocence, pushing all the right buttons in the same way as "Ocean Floor." Audio A is also known for classic rock covers open to spiritual interpretation—here they give a spirited remake of Otis Redding's classic "Your Love Is Lifting Me Higher."
The downside to all of this is that Audio A's lyrics have taken a giant step backwards. This is a band that used to be known for fun and clever songs like "Big House," "P.D.A.," "Get Down," "DC-10,"and most recently, "Dirty." The most original lyric of the new album is its title, which is another way to express "living for God until your body collapses," as lead singer Mark Stuart puts it, rather than serving him half-heartedly. That message pretty much sums up the rocking-but-repetitive opener "Clap Your Hands," undoubtedly written to get the crowd pumped at concerts. And the theme carries into the punk flavored title track, which simply declares, "I'm a warrior, I'm a warrior, I would die for You, for You."
The lack of lyrical originality doesn't stop there. "All Around Me" may be catchy, but its elementary expression of seeing the beauty of God in all creation is reminiscent of at least twenty other well-known songs from the last decade. And while radio single "King" packs an occasionally rocking punch, you've heard similar lyrics many times before: "The rulers of the earth will bow before Your throne/They'll bow before Your throne/The nations You have made will worship You alone/They'll worship You alone." All well and good, but when did this band get so serious and derivative?
Until would make a fine debut for a band, and indeed, maybe Audio A should be thought of as new. Only two original members remain, and Stuart seems to be passing the singing torch to Burkum more and more with every album. There's much to appreciate musically on Audio Adrenaline's latest, but lyrically it falls short. And after nearly 15 years, this band's due for growth rather than change.
Copyright © Christian Music Today. Click for reprint information.