Upstairs
reviewed by Russ Breimeier

Copyright Christianity Today International

2004

1 May

COMMENTS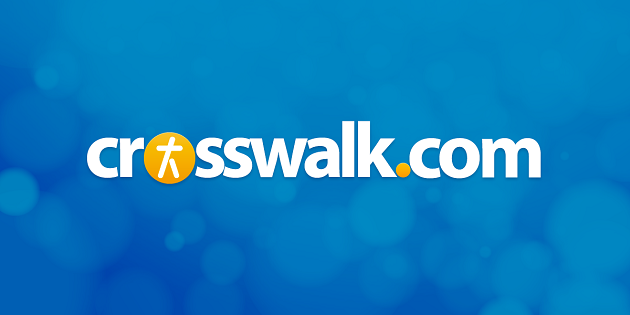 Sounds like … acoustic pop and folk along the lines of Caedmon's Call, Charlie Hall, John Mayer, Dave Matthews, and David Crowder Band
At a glance … on paper, Upstairs may sound like a project "for fans only," but in reality, it's as strong as The Shanes' previous works
Track Listing
Psalm 13
Holy
I Miss You
May the Few
Beauty for Ashes
Still at Shore
The Answer
I Want It All
Yearn
Chapter One
It's been a very good year for Shane Barnard & Shane Everett, now officially known as Shane & Shane. Their strong grassroots following, rivaling that of Caedmon's Call, is causing their star to rise quickly. Carry Away, their 2003 release, debuted in the Top 10 Christian albums chart and at 149 on Billboard's Top 200 albums chart (a significant feat). Add in strong radio and touring success, and this duo has strong potential to break big in 2004.
Which makes the publicity and marketing surrounding Shane & Shane's latest release a tad unusual. Upstairs isn't being promoted as a regular studio release—expect one in October 2004—but rather underplayed as a "thank you" project for fans. The Shanes describe it as a sparser, simpler album, "recorded on the side" over a six-day period at Barnard's newly installed studio over his garage—thus Upstairs—in Dallas. With the aid of percussionist and co-producer Will Hunt (Apt.Core), they've attempted to recapture the simplicity and intimacy of their earlier indie recordings. Priced for $10 or less, with six new songs and four remakes, you get the impression that this is a white elephant—a frivolous unplugged throwaway with the limited appeal of a remix project.
It's not. Maybe it succeeds because the classic acoustic approach suits The Shanes better than polished AC pop. Or maybe it's more representative of their live concert sound. Regardless, Upstairs is not "for fans only," and is much better than one is led to believe. I found it superior to Carry Away in many ways, and with the album available to recent concertgoers before the actual release, response has been very favorable.
For starters, the sound isn't all that stripped. This is not a typical unplugged album with two vocals, acoustic guitar, and some light percussion. True, it's primarily driven by acoustic guitars, but there's also some drum kit, bass guitar, programmed percussion, piano, accordion, and mandolin. Adding Will Hunt to the mix was the key. His imaginative input keeps things interesting with cool stereo effects and intriguing sounds. While there is an earthiness to the overall album, it's rarely predictable or boring. Also, The Shanes say they had to compete with local neighborhood noise when recording the album, almost suggesting that the recording quality isn't up to par. Fortunately, these ears couldn't detect any garbage trucks or planes in the background. I think most people will be surprised how good it sounds for being recorded in a small space with limited time, resources, and microphones.
What's more, the four remakes are impressive, improving on the originals in each case without altering them too much or too little. They've created an awesome new version of "The Answer" from their Psalms project that sounds right at home with material from Dave Matthews' first solo effort—great guitar and percussion, exciting rhythmic flourishes, and less driving, yet somehow equally energetic. Also from Psalms is "Psalm 13," which is more of a moody, acoustic shuffle than the fast rock of the original. Both "Beauty for Ashes" and "I Want It All" are back from Carry Away, and The Shanes have succeeded in making them, as they put it, "more singable" for a worshipful context.
With the six new songs, primary songwriter Barnard again reveals himself a modern psalmist. Upstairs revolves around themes of waiting on the Lord, yearning to be closer to him. The melancholic "I Miss You" expresses discontent with making God a small part of our lives instead of the reason for living, and "Holy" similarly wishes we not take the transforming power of Christ for granted: "Heaven forbid familiarity would keep me from your majesty." In contrast, the upbeat and joyous "May the Few" is a prayer of blessing that people will come to discover "the narrow road" of Christ—I'm hoping it becomes a radio single. There's even a love song ("Still at Shore") that expresses a romantic longing all too similar to our spiritual longing for Christ.
The Shanes do have a tendency to write simplistic worship ballads that sound too similar to each other, as heard on "Yearn" and "Chapter One"—moving, but rather forgettable. Still, the latter is made interesting with an extended acoustic jam at the end. Some have said The Shanes are popular because they've found a way to express God's Word simply, yet effectively. There's truth to that, but don't discount their often overlooked musicianship and production, which helps elevate The Shanes' music from basic folk pop to worship music that is powerful, captivating, and intelligent.