Wake Up, O Sleeper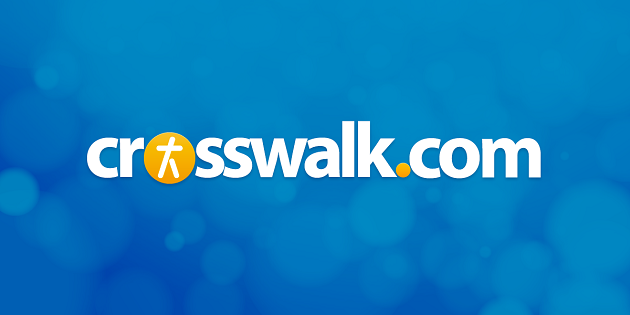 Sounds like … raw, progressive, and well-made alternative rock for fans of Pedro the Lion, Starflyer 59, Pink Floyd, Jets to Brazil, and The Promise Ring's latter era
At a Glance … this trio possesses vivid metaphoric imagery, swirling sounds, and an overall creativity rarely found in Christian circles
Over the past four years, Murfreesboro, Tennessee-based Cool Hand Luke has become a club favorite in the southern states. The band embarked on two national tours and appeared at the coveted Cornerstone Festival.
Catch the band in concert sometime, and you'll immediately notice something unique about them before they hit their first chord — they perform with their backs to the crowd, a technique that's rarely (if ever) implemented by rock bands. The gimmick has helped Cool Hand Luke earn significant buzz. A recent reader's poll in HM Magazine names them "Best Independent Band," and they were soon signed by an extremely interested Floodgate Records, who hooked them up with veteran producer Steve Hindalong (of The Choir and best known for his work with Marc Byrd on the City on a Hill series).
The result is the 10-track opus Wake Up, O Sleeper, which, like the band's stage presence, is something truly different in Christian music. Most of the songs on the project are relatively lengthy (averaging six minutes), and very few have potential for radio airplay. At times, their sounds bear a grazing, indie rock resemblance to general market staples Jets to Brazil, The Promise Ring (during their Wood/Water era), or The Atari Star, while incorporating the metaphoric imagery of progressive groups such as Pedro the Lion, Starflyer 59, Radiohead, and Pink Floyd.
A difficult-to-pigeonhole-but-creatively-delightful bliss is first delivered on "Heroes Will Be Heroes" with its rugged alternative ambiance, striking build up, and stewing vocals. Its message revolves around our desire to be in control of our lives when in reality we are all vulnerable and fragile without the leadership of the Lord. "Dreams For Sale" is a natural extension of those thoughts, calling to light even believers' tendencies to selfishly seek the gain of the world, in spite of knowing deep down that it's merely fleeting. Cool Hand Luke's wake-up call to listeners includes thoughts such as: "We strive for 401K/But we could make a trade for eternity/Put down those papers, put down the phone/Put down those fake diamonds and impostor cologne."
Cuts like the sonically shimmering "Nobody Hugs a Rose" and the melancholic sonnet "Like a Bell Tolling from Another World" are also rich in emotion and description, focusing on other real-life struggles that encourage all to seek out Truth in the end. "Nobody Hugs a Rose" mirrors the Prodigal Son story, speaking about a girl weighed down by her slavery to sin who eventually rededicates her life to Christ: "She steps into her bedroom and falls onto the floor/She cries out to her savior that she just can't take no more/Jesus says 'Girl I've been waiting for this very day/When I could pick you up and strip those dirty thorns away.'" "Like a Bell Tolling from Another World" makes a brief allusion to a non-believer's skepticism toward the Lord's glorious role in creation, but Cool Hand Luke paints a vivid picture in hopes of convincing them of the contrary: "One thousand years in a day, 100 billion galaxies/Are but the fringe of his works, a whisper of reality."
Besides these true-to-life struggles that delve into the inner psyche of the human existence, Cool Hand Luke also weaves in moments of all out praise and adoration. For instance, "This Is Love" is a gentle poem analyzing the outpouring of Christ's love through his Crucifixion, backed by swelling electric guitars, stinging percussion, and pleading vocals. "For You" is an all out apology for the foolishness of our fallen state, steeped in reflective praise over the delicate interplay of an acoustic guitar, piano, and violin. Nicks's tenderly prostrates "But if I'm a fool, I'm a fool for you/And if I'm alive, I'm living just for you/If I sing a song, then I sing for you/I sing all day long in everything I do."
Even if this band's musical influences and topical explorations don't immediately grab you, consider trying Wake Up, O Sleeper simply because it's a breath of fresh air in the spiritual subculture, free from the bland musicianship and clichéd lyrics often heard on Christian radio. It may take listeners several spins for Cool Hand Luke's sound to fully sink in, but its beauty and appeal is infectious, growing with every listen. Though I've previously passed on seeing them perform live despite the curiosity of their stage shtick, this record makes me especially interested to check them out in concert should I have another opportunity. Based on their upcoming itinerary, it looks as though fans all over the U.S. will have the chance to do just that as Cool Hand Luke hits the touring trail with Holland and Ace Troubleshooter this spring.