Warrior's 'Guardian' Handmade Electric Guitar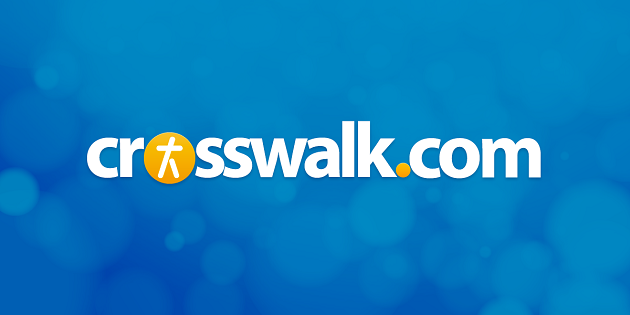 By Bruce Adolph, courtesy of {{Christian Musician}}
Right out of the case you can see that there's something different about this guitar. Warrior may be a boutique-size designer of (as their letterhead says) "
Anointed
Handmade Instruments" for now, but as guitarists get more familiar with them, they will definitely have to increase production levels. When you see the blending of high-end guitar elements (woods, pick-ups, engineering/design etc.) mixed with the dramatic flame maple top, the meticulously crafted instrument elevates into the category of modern art. It's simply drop-dead gorgeous.
The headstock is uniquely shaped and has a little bit of a futuristic weapon flair to it. The tuning pegs are of the locking sperzel variety (they feel a little cramped at first due to the head stock shape, but you easily adjust to them). The three piece neck consists of a mahogany/purple heart/mahogany configuration and has a dual action truss rod. As mentioned earlier, the top is flame maple, the body wings are mahogany and the fretboard is purple heart.
The fretwork is superb (all 24 of them - I didn't know I could play so high up the neck) and they are definitely meaty (no skinny stratish frets here). The guitar's body shape and sculpted, arched top not only give the impression that it's a handmade wonder (it's a very comfortable fit to both your body on the backside and your right arm on the front side) but the neck-thru-body design really lets the whole guitar resonate. You can "feel" the vibrations from the chords you're playing throughout the instrument. Warrior claims it's the lost art of grain orientation that allows such great sustain. Very cool! The balance of the guitar is great, partially due to the fact that the body's top is so well sculpted. The guitar doesn't have that "too-heavy-of-a-Les Paul" lopsided feel.
The hard tailpiece and the "G-factor" thru-the-body string setup is nice, but what really starts to get noticed now are all of the extras Warrior has added. First, new to many may be the Earvana true intonation nut. There's not room to go into too much here, so suffice it to say that this newfangled nut, when installed correctly, does some amazing things to get your intonation that "right-on" feeling. (It is available as an after-market product for your guitar.)
Secondly, the pick-up system is wonderfully thought through, and consists of two special humbucking (Seymour Duncan) pick-ups and a modified LR Baggs X-Bridge system (to offer you a surprisingly good acoustic sound). Warrior suggests that you run the LR Baggs through a direct box to a sound system or through an acoustic amp. A three position mini switch lets you go back and forth or mix the magnetic and piezo pick-up systems. A stereo cord came in the guitar case; if you play wireless, you'll need two belt packs. The humbucking pick-ups can also be switched into single coil so the five-way rotary knob gives you quite an array of options for tonality. I recorded with the guitar the first night I got it and captured some great sounds.
The entire electronics presentation is versatile. Couple this with the beautiful wood elements and a sincere attention to quality construction and you have a well-made instrument. Apparently we're not the only ones who liked this guitar: Harmonycentral.com awarded Warrior the LA NAMM Show's Golden Axe Award #2 slot for Best Value in the World and #3 in the Unlimited Category.
Retail: $3,700.00 mat (includes a hardshell case).
Warrior is an overtly Christian company and they have been a joy to work with in preparation for this review. You can contact them for more info by phone at (706) 891-3009 or via their website at
www.warriorinstruments.com
.