Wash Over Me
reviewed by Russ Breimeier

Copyright Christianity Today International

2003

1 Dec

COMMENTS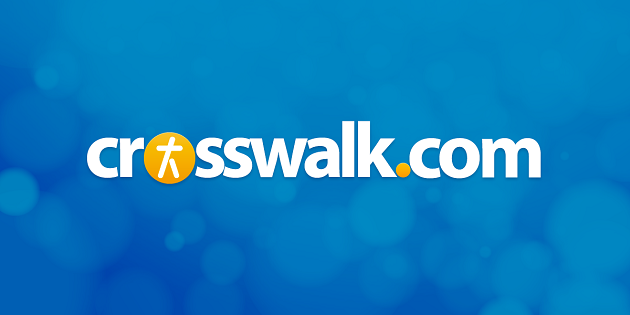 Sounds like … worshipful guitar-driven roots rock similar to Melissa Etheridge, Jennifer Knapp, and Rita Springer
At a Glance … though at times a little repetitive, Wash Over Me is an energetic and uplifting rock worship album worthy of repeated listens
With the popularity of both Jennifer Knapp and the modern worship movement, it's a wonder that Jami Smith hasn't garnered more attention since her national label debut in 1999. She started leading worship while attending Oklahoma Baptist University, and continued as a featured worship leader at various youth events across the country and abroad. Jami released six independent albums before signing with Integrity's Vertical Music, switching over to the newly established sister label Hosanna! Music for her third label release, Wash Over Me.
Jami's powerful and husky voice earns her legitimate comparisons to Melissa Etheridge, Jennifer Knapp, and Rita Springer, and the strong guitar base only strengthens the similarities to Melissa and Jennifer. There's a new energy to Jami's music that results from the combination of the studio polish of her 1999 label debut and her 2001 live album, Home. Wash Over Me was recorded at Ocean Way [Church] in Nashville, with the band in the round so they could feed off of each other's expressions. As produced by Chris Harris (CeCe Winans, Jaci Velasquez), you can really hear the band gel together.
Part of the appeal to Wash Over Me is the way it unfolds like a typical contemporary worship service. There are a surprising number of worship albums, even live ones, that sequence the songs more like a recording than a concert. Jami's disc begins with opening songs that draw the listener into the more prayerful, slower songs of the middle, closing the album out with a couple of rockers and anthems. "Surrender" makes a fine opening rock song that summarizes Jami's general guitar rock worship sound, and it's followed by such energetic tracks as "Only You Satisfy" and the familiar favorite, "Your Love Is Deep."
A highlight among the ballads is a cover of independent artist Robbie Seay's cover of the hymn "Come Ye Sinners." In a style reminiscent of Bebo Norman and Fernando Ortega, Jami's arrangement adds a choir to the chorus that, combined with the track's relatively epic six-minute running time, makes it a stunning and powerful listen. Some may recognize Jan L'Ecuyer's "Salt and Light" from the recent House of Worship: Call to Worship album. This is a great track that deserves to be one of today's best modern worship anthems because of its rousing and upbeat sound. Jami punctuates it with more roots rock steel and electric guitars in keeping with her sound.
As for Jami's songwriting, she's a bit like a simplified, less poetic Rita Springer, whose "Oh How You Love Me" is also covered on this album. Her words are straightforward and occasionally repetitive, but they are more than adequate in drawing younger listeners into worship. Of her self-written tracks on this album, I really enjoy the catchiness and instant singability of "Your Love Is Deep" and the sweeping anthemic qualities of "Find a World," the album's closer. Yes, it'd be better if there were a little more depth to her lyrics and more variety to her sound, but the overall recording is a wonderfully uplifting worship service that you'll want to listen to again and again. Improving with each release and a must for fans of the sound of Jennifer Knapp and Melissa Etheridge, Jami Smith is becoming one of the essential worship leaders for those looking for mostly original songs that draw the listener into closer communion with the Lord.