Wavorly Set for Smooth Takeoff with Flight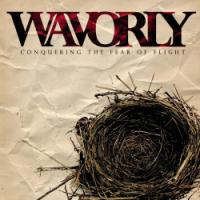 Artist: Wavorly
Title: Conquering the Fear of Flight
Label: Flicker
With artistic melodies, intricate orchestration and rich lyrics, up-and-coming band Wavorly is set for a smooth takeoff. The debut album, Conquering the Fear of Flight, blends elements of modern, hard, indie, alternative and progressive rock. Comparisons could easily be drawn to My Chemical Romance, Hoobastank, Keane or Muse.
From the cinematic introduction that fuses classical piano and strings into the hardcore first track, it is clear that this band is experimental in its use of instrumentation. "Forgive and Forget" is one of the harder tracks on the album, with a strong message about the dangers of anger. The first single, "Praise and Adore (Some Live Without It)," is a melodic pop/rock worship song, perfect for the first radio single. "The Tale of the Dragon's Defeat" switches into a more artistic, theatrical vein, telling the story of Christ as an allegory.
Lyrically, the band was inspired by classic author C.S. Lewis, with two tracks based on his book, The Great Divorce. Members Dave Stovall (lead vocalist), Matt Lott (bassist), Seth Farmer (guitarist) Ryan Coon (keyboardist) and Jaime Hayes (drummer) combine their different musical backgrounds to create a modern rock work of art set to soar.

© 2007 CCM Magazine. All rights reserved. Used with permission. Click here to try a free issue.