Webb Sounds The Ringing Bell for the World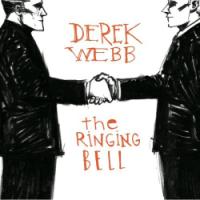 Artist: Derek Webb
Title: The Ringing Bell
Label: INO
With The Ringing Bell, Derek Webb takes his listeners on a retro, rhythm-driven trippy stroll through '60s rock & roll sounds and lyrics that are expectedly deep—though happily conversational and even funny. From the vintage sounding electric guitars to the bright, jaunty drums that don't quit, this is a standout album for Webb.
Not only is The Ringing Bell a musical departure from the acoustic, organic vibe we've come to know and love, lyrically, Webb brings his poignant conversations about war, politics and peace into the open and shines just enough vintage love on them to make even the most passive of listeners nod his or her head and smile along to the infectious beat.
Produced by Cason Cooley (The Normals, Bill Mallonee) and Webb, The Ringing Bell resonates of The Beatles and Dylan. And like the songs of those legends, cuts such as "A Savior on Capitol Hill" deliver an in-your-face social commentary that posits Webb as a modern day peace and love (dare I say it?) hippie. Not to worry. His endearing "I Wanna Marry You All Over Again" infuses just the right amount of sweetness to soften the edges he not-so-gingerly rails against.
The Ringing Bell is fresh, candid and just good, old-school rock & roll. Webb's pushed boundaries before, but this time, he just might have pushed his way into the must-have summer playlist of new fans, old fans and any Beatles' fan on the planet.



© 2007 CCM Magazine. All rights reserved. Used with permission. Click here to try a free issue.


Check out Derek Webb music videos at Godtube.com!