Weber's Promise Revealed on World of Wonder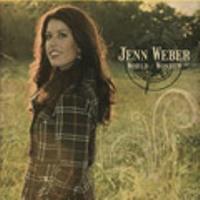 Artist: Jenn Weber
Title: World of Wonder
Label: Independent
Weber fills Nordeman's shoes …
Just a few musical strokes and vocal intonations into World of Wonder and one immediately relieving fact is unveiled: we have our next Nichole Nordeman. The Christian music world isn't the same without the brilliantly spoken piano songstress, who is currently away on an indefinite break. Now, it seems that Jenn Weber might be ready to take the reins.
The 22-year-old Cincinnati native moved to Nashville four years ago to pursue her musical career and developed a musical partnership with producer Gary Sadler (Jamie Jamgochian). Now, her full-length debut reveals the promise that leads one to take the courageous step to move away from home.

Wonder is filled with Nordeman-esque brushstrokes of reflection and observation on the nature of God ("Eternal"), the empowerment of the Spirit ("Extraordinary") and determination ("Try"). Listeners will also note vocal turns reminiscent of Bethany Dillon, especially on the title track. Plus, it doesn't hurt to have a killer opening track for radio ("Bride") which seems ready to soar to the top of AC charts nationwide.

Of course, we would welcome Nordeman back with open arms, if and when she is ever ready. For now, Weber is a welcome addition to shelves both literal and digital.



© 2008 CMCentral.com. All rights reserved. Used with permission.




Visit
CMCentral.com
now and join the single largest online community of Christian music fans on the internet. CMCentral features daily music news, exclusive interviews, album reviews, weekly devotions and feature articles written by some of your favorite Christian artists, and much more. CMCentral is also the home of the most popular Forum for Christian music fans that you'll find anywhere on the Internet. Come see what all the buzz is about!**This review first published on June 18, 2008.