Welcome Home
reviewed by Russ Breimeier

Copyright Christianity Today International

2006

1 May

COMMENTS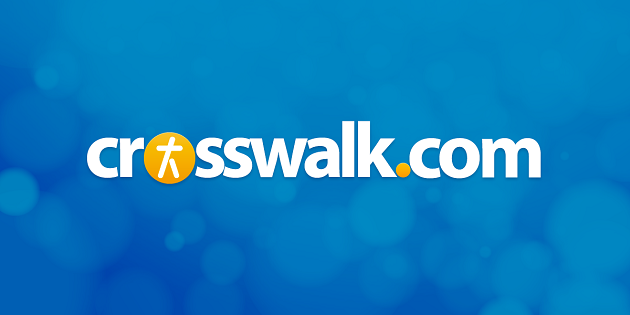 Sounds like … the famed Backstreet Boy belting out the sort of Christian adult contemporary attributed to Michael English, 4Him, David Phelps, and Wayne Watson
At a glance … some will appreciate how Littrell's solo debut resembles the AC pop efforts of other Christian vocalists, but others will be disappointed that it lacks the unique personality or "wow" factor expected from a pop superstar.
Track Listing
My Answer Is You
Wish
Welcome Home, You
You Keep Givin' Me
Gone Without Goodbye
I'm Alive
Over My Head
We Lift You Up
Grace of My Life
Angels and Heroes
Jesus Loves You
When Christian artists cross over to mainstream music, it's confirmation that their talents have wide appeal, and an opportunity to share their message with a broader audience. But what to expect from a reverse crossover to Christian music? Sometimes it reflects a second chance for artists who failed to connect with secular audiences. However, if we're talking about a big name talent still relevant to the mainstream, then it becomes more a matter of personal expression—acknowledging spiritual roots while offering a testimony of faith. Additionally, one would hope such a talent would bring more experience and artistic credibility to CCM.
Brian Littrell fulfills one of these expectations with Welcome Home, his first foray into Christian music. As one-fifth of the hugely successful Backstreet Boys for the last thirteen years, he played a part in defining the boy band genre that dominated the airwaves in the late '90s. And if you think boy band pop is history, the Boys' 2005 release Never Gone (with the hit single "Incomplete" and subsequent tour) was one reason Littrell had to delay his solo debut.
Littrell hasn't left the Boys, but felt God leading him to make more personal music. Having grown up singing in a Baptist church in Kentucky, he had originally planned to study music and youth ministry at Cincinnati Bible College until cousin Kevin Richardson persuaded him to try out for a budding vocal group. And now, the young husband and father returns to the music that was so formative early on, having already won a Gospel Music Award for his cover of Michael English's "In Christ Alone" from 2005's WoW #1's compilation.
Year ago, when Littrell first announced plans to record a Christian album, he expressed a desire to follow in Michael W. Smith's footsteps. Instead, he's embraced more of an inspirational adult contemporary style, very much in the tradition of English, Wayne Watson, and 4Him. Welcome Home is heavy on ballads, but at least there is some contrast in styles thanks to the diversity of the three producers: Dan Muckala (Backstreet Boys, Joy Williams), Billy Mann (Jessica Simpson, Jonathan Pierce), and the team of Mark Kibble and Dave Thomas (Take 6, Mariah Carey). The gospel pop flavor of "You Keep Givin' Me" is a flowing expression of thankfulness resembling classic Larnelle Harris or Russ Taff, while the gently acoustic "Gone Without Goodbye," offering hope to those who've lost a loved one, recalls 4Him or Wes King. And the a cappella simplicity of "Jesus Loves You" is irresistibly carried by Kibble, Thomas, and Littrell (and his son Baylee).
Anyone who enjoys highly produced AC Christian pop will find a lot to love here. Welcome Home stays true to the genre, offering a sweeping testimony of faith ("My Answer Is You"), an ode to the ocean-like love of God ("Over My Head"), and a sweet reflection on the blessings of a wife ("Grace of My Life"). The worshipful testimonial "We Lift You Up" benefits from a strong gospel/R&B arrangement featuring excellent drums, piano, and backing choir. With a beautiful voice singing clear expressions of faith over a glossy production, this is exactly the sort of album that certain fans of Christian pop have come to expect.
But that's also the source for criticism. Littrell brings little originality to an album that sounds like any other inspirational pop effort from fifteen to twenty years ago, and though Littrell's vocals are capable, he's no David Phelps, Andy Chrisman, or Clay Aiken. Littrell allegedly spent a few years writing for this project, but there's a surprising lack of personality or introspection in the cookie cutter Christian pop songs (he wrote or co-wrote six of them). The best is "Angels and Heroes" with its shifting rhythmic feel and tonality, building arrangement, and challenging call to serve, but everything else plays out too predictably. Despite industry rumblings about the lack of adult contemporary pop, recent similar releases from Phelps, Chrisman, Mark Harris, and Allen Asbury say otherwise. Perhaps it's less that adult contemporary had become forgotten and more that too much of it has become forgettable.
Fans of Littrell or Christian AC won't likely be disappointed—together, they might make Welcome Home a hit. Still, while there's plenty of faith on the album, there's little innovation. A friend describes it like a major baseball player being sent to the minors—and then playing like a minor. Welcome Home is fine for what it is, but would have been more impressive had it offered something comparable to today's pop superstars rather than yesterday's Christian adult contemporary.
© Andree Farias, subject to licensing agreement with Christianity Today International. All rights reserved. Click for reprint information.