Where Do We Go From Here
reviewed by Andree Farias

Copyright Christianity Today International

2004

1 Jun

COMMENTS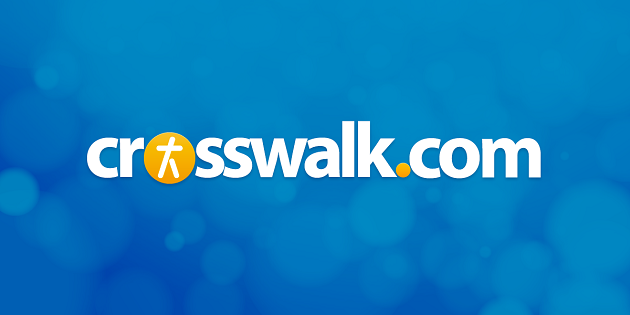 Sounds like … melodic hard rock in the vein of post-grunge acts 12 Stones and Default, plus the conventionality of Drowning Pool, Trapt, and Seether
At a glance … a resolute attempt at veering away from its rapcore leanings, but it's weighed down by outmoded rock and routine arrangements
Track Listing
Hypnotized
Bring Me Down
Holding On
Let It Out
Simply
Rewind
Frontline
Underneath It All
Dirty Little Secret
Staring Back (Reflections)
One Thing
Aftershock
When the indie version of Fireproof hit the scene in 2002, several major labels went into a bidding war over red-hot Pillar. MCA Records won, releasing an updated, remastered Fireproof to a wider audience in '03. But MCA soon went under, leaving Pillar no choice but to find a new home. They landed with Geffen, another Universal label, but the record company wasn't committed to the band, and Pillar asked to be released from their contract.
That prompted the boys from Tulsa, Oklahoma, to ask Where Do We Go From Here, the title of their new record, born out of a new partnership with Flicker Records, the same indie home that launched Pillar to the upper echelons of Christian rock. The band has decided not to try to "cross over" anymore, but rather to enjoy their status as free agents and license out the album should there be a major player willing to work it. Even if nobody steps in, Flicker believes in the band to the point of pushing its first new single, the nü-metal anthem "Bring Me Down" beyond the Christian rock walls into mainstream rock territory.
So, does Pillar still have what it takes to ignite another mainstream bidding war? Probably. They're rocking harder than ever, and their posturing—while not as fringey as Blindside's or excess-laden as, say, new supergroup Velvet Revolver's—might convince A&R scouts that Pillar could still be their next viable sell. But repeated listens to Where Do We Go From Here reveal a band that simply rocks for the sake of rocking, rather than trying to move on to bigger and better things.
While I wouldn't go as far as to call the album Fireproof Redux, Where Do We Go From Here pulls a lot of cards already dealt with their breakout release, and there's a lot that we've already heard before. Power rocker "Holding On," for example, is a sped-up blast of a song, sure to be a fan favorite or the band's latest summer mosh-pit selection. But in terms of novelty, it brings very little to the table, except for a lick by guitarist Noah Henson that seems borrowed from the Ataris' cover of Don Henley's "The Boys of Summer." Elsewhere, the thick riffs and the fast-paced rhythmic pounding of "Let It Out" and "Underneath It All" suggest an air of immediacy, but both tracks ultimately come across as pedestrian at best, with very little to offer either poetically or sonically.
As with Fireproof, the band has included an obligatory militant anthem. Much more tactful than the preachy "Indivisible," "Frontline" is actually a tame, fist-in-the-air battle cry to "fight to live [and] live to fight." With a diction recalling P.O.D.'s Sonny Sandoval, vocalist Rob Beckley and Co. deliver a track that's also the closest thing to a rapcore anthem in the entire album. Opener "Hypnotize" hints at rapcore, but on the whole is a melodic number.
In spots, Pillar seems to recognize the redundancy of their sound and opt for slower, less in-your-face curveballs. The emotive ballad "Rewind" is a prime example, done in ¾ time and with an ambiance and harmonies reminiscent of Staind. Maybe that's not the best band to emulate, but Pillar does an admirable job of it, the lyric about spiritual remorse becoming all the more poignant because of it. "Simply" revisits a similar theme and is executed with the same swaying rhythm, but it's rawer in composition: "You simply love/Despite all the stupid things I've done."
While Christian disc jockeys and teens are sure to eat this up, it's uncertain how long the band will be able to make relevant music for those not attuned with Christian rock. A few daring mainstream radio programmers have added "Bring Me Down" to their playlists, but if the chart-run of "Fireproof" (the song) is any indication, the sporadic on-air spins won't amount to anything buzzworthy. In a way, that might help push Pillar beyond their comfort zone. Mainstream apathy might just be the one thing that'll clue them in as to how to answer the question asked in the album title.