Where It Started
reviewed by Russ Breimeier

Copyright Christianity Today International

2008

1 Jun

COMMENTS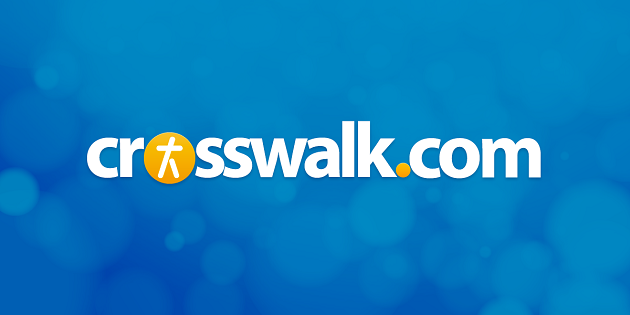 Sounds like … organic pop with a slight country influence, resembling Sandra McCracken, Leigh Nash, and Sheryl Crow.
At a glance … though somewhat homogenous in sound and songwriting, Where It Started still represents a step in the right direction for Sarah Sadler, favoring an organic pop style that suits her breathy voice and country-influenced relationship songs.
Track Listing
Get Yourself Together

Pedaling Backwards

Runaway

Dedicated

Old Habits

Freedom

Unspoken

Eyes

How Does It Feel

Won't Take You Down

Overrated

Where Do You Begin
If her name sounds familiar, it was back in September of 2002 when Sarah Sadler released her self-titled debut through Essential Records. Though her song "Beautiful" would eventually be used in the 2003 film Just Married, the album failed to make an impact on the Christian music scene, and she was dropped from the roster.
Though it's been nearly six years since the release of her debut, we've not heard the last of Sarah Sadler just yet. During those six years, she got married while working as a Christian music publicist and a session singer in Nashville; she also never stopped developing music that better reflected her sound and style. Her father, Gary Sadler—an esteemed worship music writer ("Ancient of Days," "Be Unto Your Name")—recently launched a new indie record label called Audioluxe. First up: an attempt to revive his 25-year-old daughter's solo career with her follow-up project, Where It Started.
Fans of her first album should know that Sadler has successfully reinvented herself here—in more ways than one. Gone is the electronic Euro-pop reminiscent of Dido or Rebecca St. James, favoring instead a more organic pop sound with a slight country influence. It turns out that this is an even better fit for her sweetly lilting and breathy voice, recalling the styles of Sandra McCracken, Leigh Nash, and Sheryl Crow.
If that weren't enough to reach a whole different fan base, Sadler's songs forego the spiritual for relationship themes—some personal, some based on other friends' stories, and most all of them co-written with her father, who also produced and played the majority of the instruments. "Runaway" could possibly be interpreted as a Prodigal's song, challenging someone to return despite making mistakes, and "Get Yourself Together" offers motivation (To a friend? Self?) to move past fear and complacency. But the remainder of the songs primarily focus on love ("Eyes"), desire ("Where Do You Begin"), commitment struggles ("Freedom"), discerning whether to express feelings ("Unspoken"), breakup ("How Does It Feel"), and longing ("Overrated," "Dedicated").
The lack of spiritual substance leads to one shortcoming: homogeny. Lyrically, it feels like the songs aren't that different in scope; sonically, they tend to blur together. Though it's a very good sound for Sadler, the album could have benefitted from more dynamic range, diverse subjects, and overall stylistic variation. With that said, one track is as good as another—there are no highlights, but no weak tracks either. Sadler's sophomore effort shows she's not only still active, but also headed in the right direction. Introducing Sarah Sadler, take two.
Copyright © Christian Music Today. Click for reprint information.