Who We Are Instead
reviewed by Russ Breimeier

Copyright Christianity Today International

2003

1 Nov

COMMENTS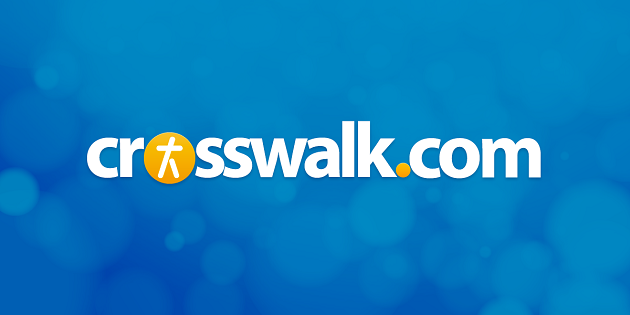 Sounds like … Jars of Clay's established folk-rock sound, crossed with elements of soulful country and blues that reveal a love for Johnny Cash and Lost Dogs
At a glance … some fans may struggle with the shift in style, but Who We Are Instead is raw, inspiring, and one of the year's best
Where does one begin to discuss Who We Are Instead? Do you start with yet another overview of Jars of Clay's successful first decade, and once again compare it to their career defining self-titled 1995 debut? Perhaps the focus should be more short-term, comparing the new album to their more recent work: their highly acclaimed Eleventh Hour album and the unplugged interpretations on their Furthermore project. Maybe you address the rumors that Jars have finally returned to their original sound, or that they've become soulful, or even the talk that they're now a country-western band. Or maybe things are best summed up by the fact that Jars of Clay was listening to a lot of Johnny Cash before making this album—months before the legendary artist's passing.
All are relevant points, but none of them singularly captures the essence of Who We Are Instead. Which seems to be part of the meaning behind the title—humans are complex, and rarely does one single aspect define anyone … especially artists. The title comes from the song "Trouble Is," which clarifies our relationship with the Lord by expressing our need for mercy and grace. Themes of grace and faith in light of struggle and sadness permeate the 12 songs. Self-produced by the band, with help from Ron Aniello (Lifehouse, Guster) on a few tracks, the album reflects Jars' attempt to be more deliberate and straightforward in their songwriting, more readily connecting with listeners.
Musically, Who We Are Instead takes an acoustic approach that remains true to Jars' sound while incorporating elements of country, blues, gospel, and soul. Things begin with the happiest track, the aptly named "Sunny Days," an upbeat pop-rocker typical of Jars' sound. The second song, "Amazing Grace" (not the well-known hymn), helps define the album's sound—a soulful acoustic rock ballad featuring pedal steel, simple ear-grabbing percussion, and the bluesy vocals of Ashley Cleveland. She's also featured on "Jealous Kind," a stripped-down ballad contrasting our faithlessness with Jesus' boundless love, majestically blending pop and gospel: "You know I've been unfaithful/Lovers in lines/While you're turning over tables/With the rage of a jealous kind."
The gritty folk blues of "Trouble Is" combines acoustic folk with programmed drums, almost like something from Moby's Play. With "Only Alive," Jars performs a powerful ballad of brokenness that likens our relationship with God to a marriage: "I'm a fair weather friend, I'm a colorless view/But I'm willin' to make a deal/If you think you can make some faith here inside/I'll drive off and marry you." Colored by steel guitar, cello and the slightly-out-of-tune upright piano that you typically find in old churches and bars, you can imagine audiences singing along to this one in concert like an old drinking song. Faith amid brokenness typifies "Faith Enough," confirming that it doesn't matter how far or hard we've fallen: "It's just enough to be strong in the broken places … should the world rely on faith tonight."
Part of the album's beauty is the way Jars expresses faith with simple poetry and emotion. "Amazing Grace" offers a lyric as meaningful as the classic hymn: "I hitched a ride, I was a beggar/I had murder on my hands/I needed water to rinse these stains/But only blood could remove what's spillin'/And pardon me the blame." The album's first single, "Show Your Love," expresses a simple-yet-profound desire to show God's love to the world: "No, I won't regret to let love do what love will let/We can drown in mixed emotions or walk across an angry sea/This is the cost of being free." The extremely catchy and Beatle-esque "I'm in the Way" is essentially an improved version of their hit "Can't Erase It," offering encouragement from the Lord's perspective as the cushion for our falls. There's even an impressive cover of the hope-filled '70s classic "Lonely People" by America.
Not all fans will react favorably to the shift in Jars' sound, automatically labeling it "country" because of the pedal steel and soulful vocals. But Who We Are Instead is so much more than that, truer to Jars' sound than some might admit. One hallmark of a great band committed to the long haul is a willingness to experiment with their style—and to pull it off successfully. As such, this is easily one of the year's best, and quite possibly Jars' richest work yet.